CUSTOM BUILT BICYCLE FRAMES SINCE 1999     PH. 231-464-5611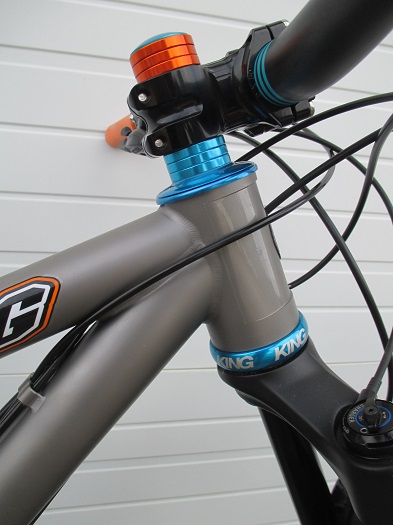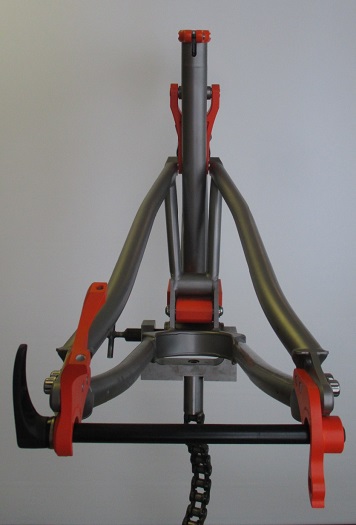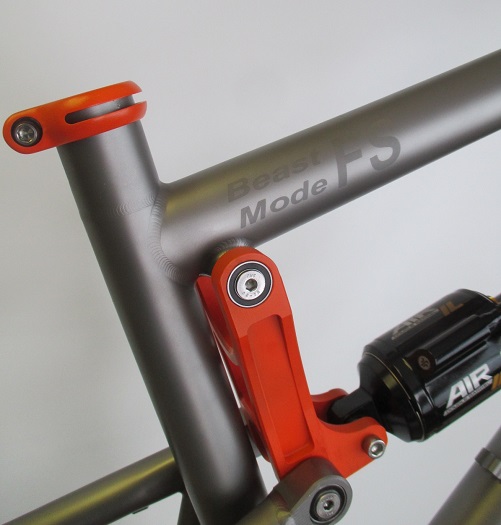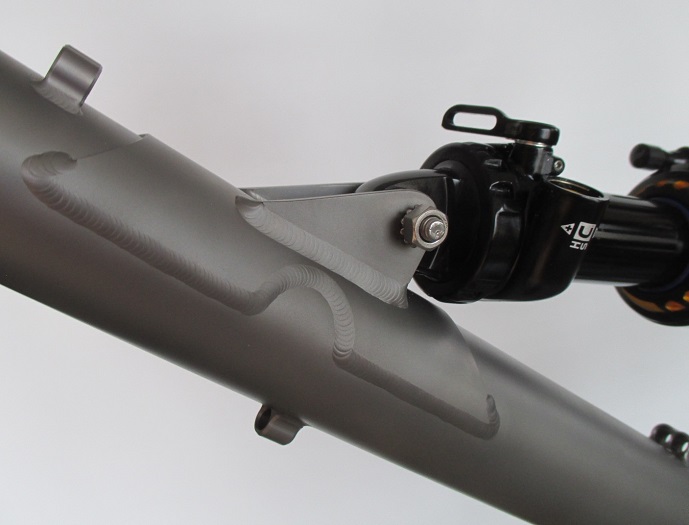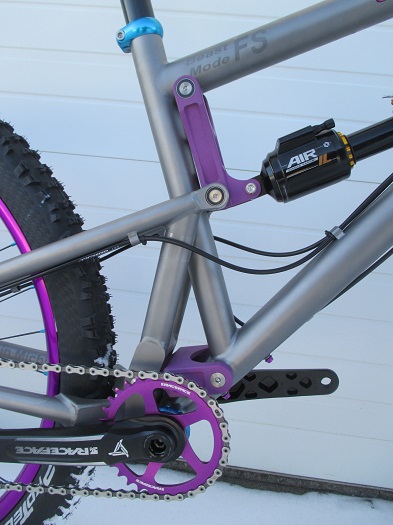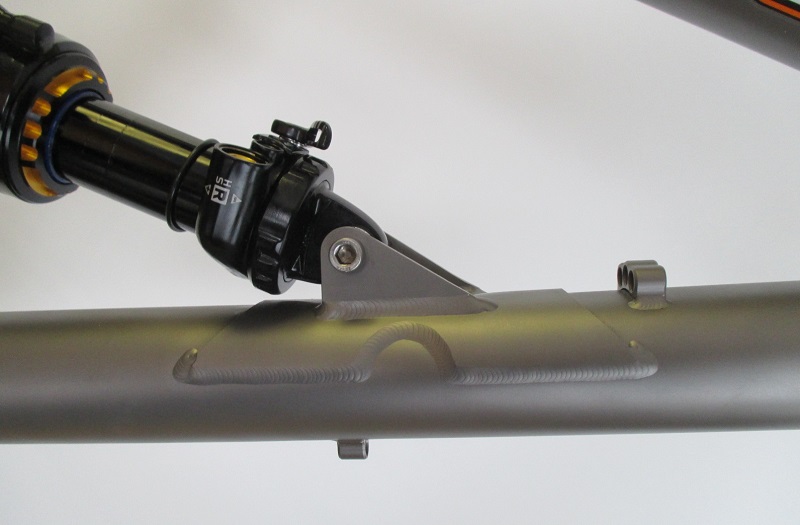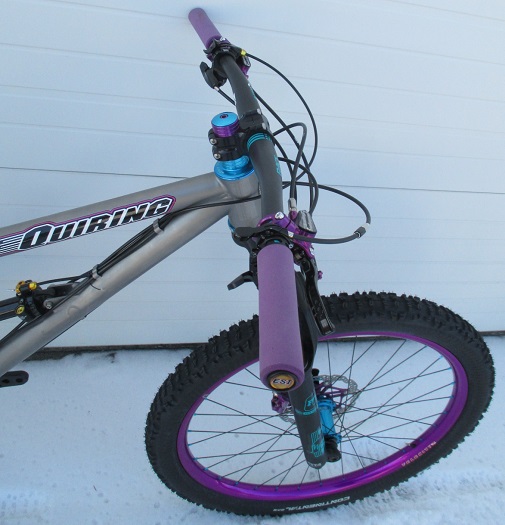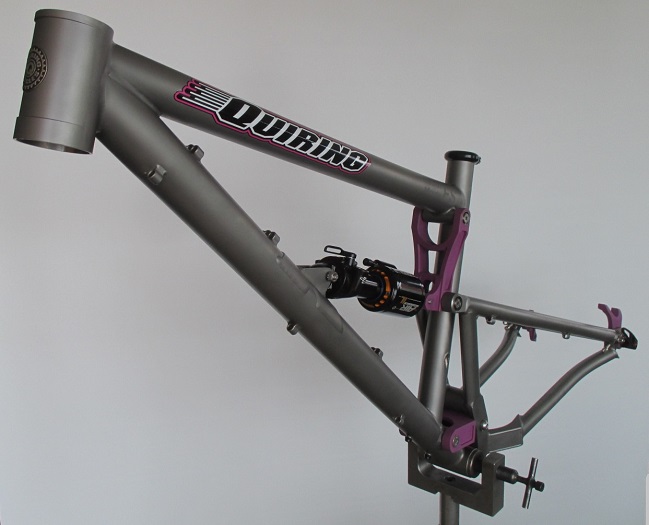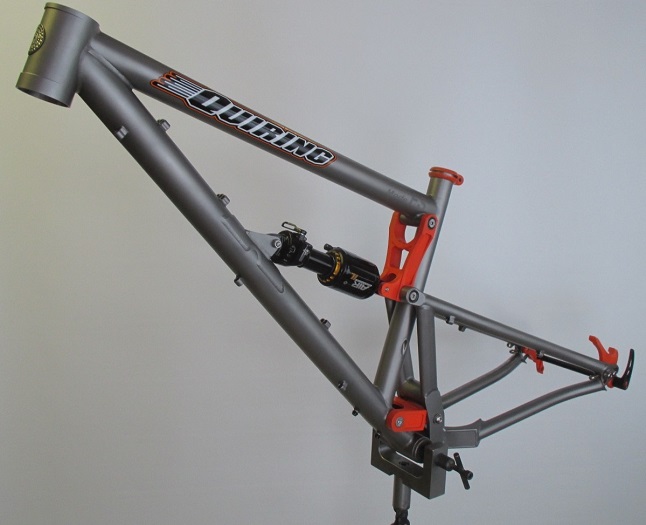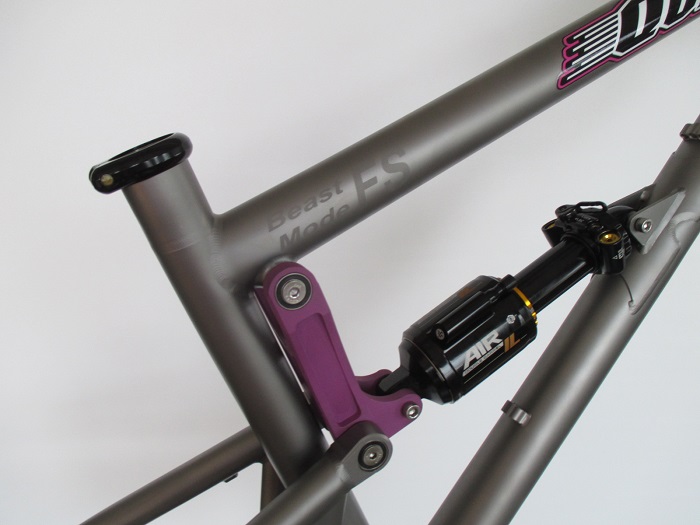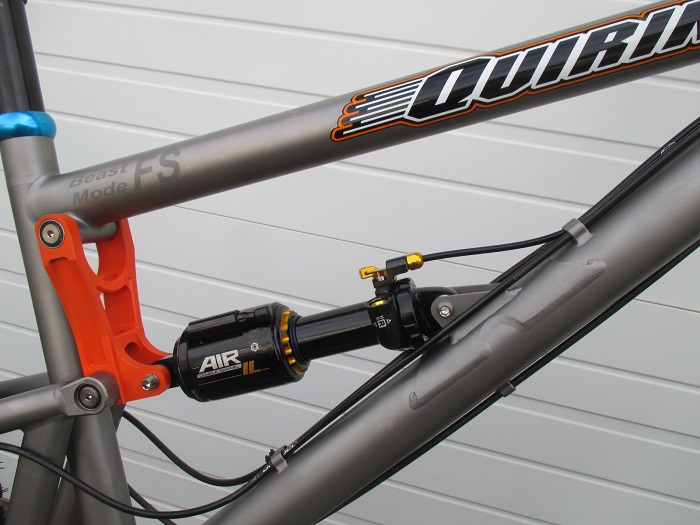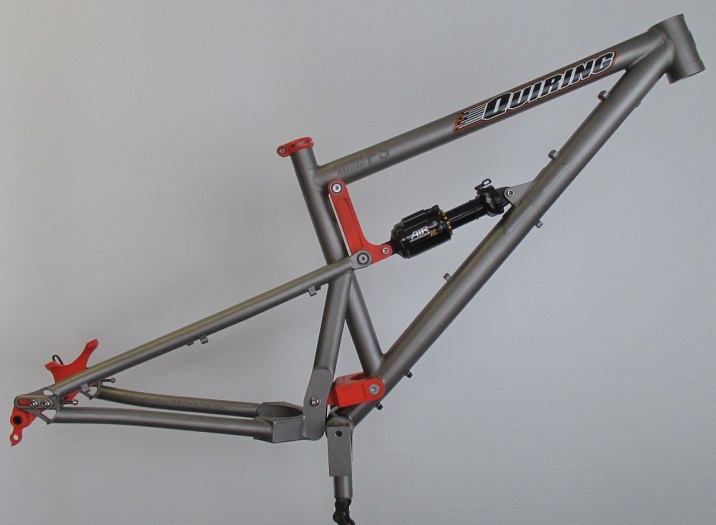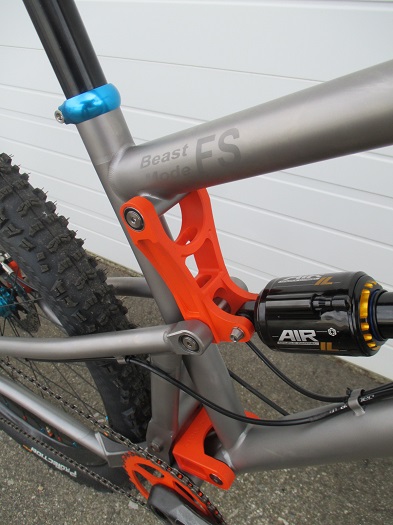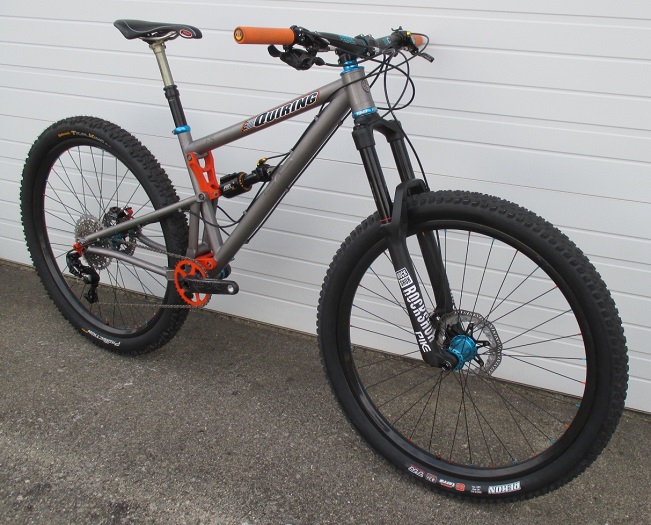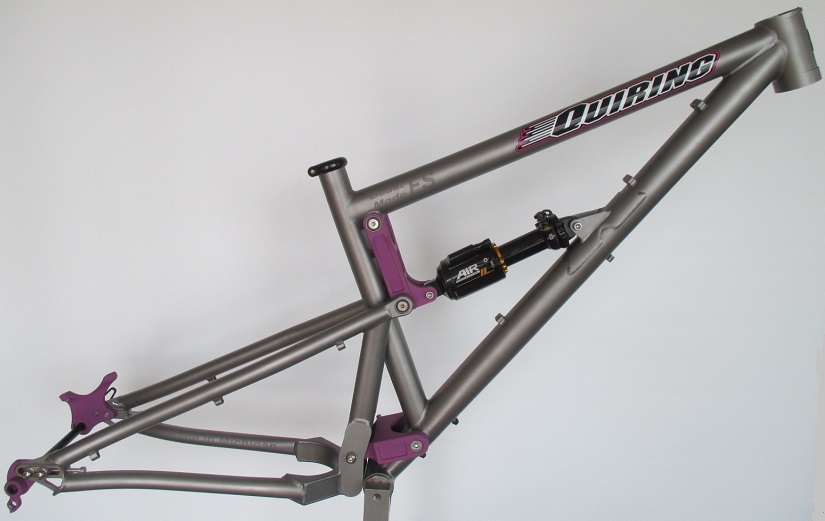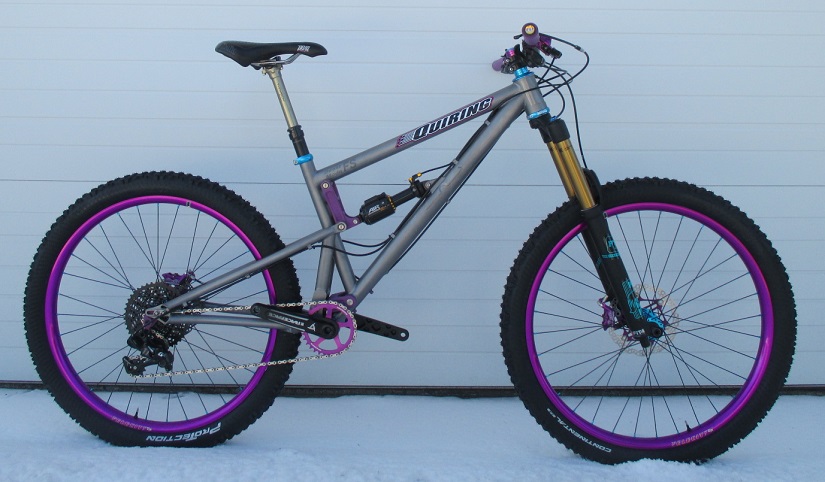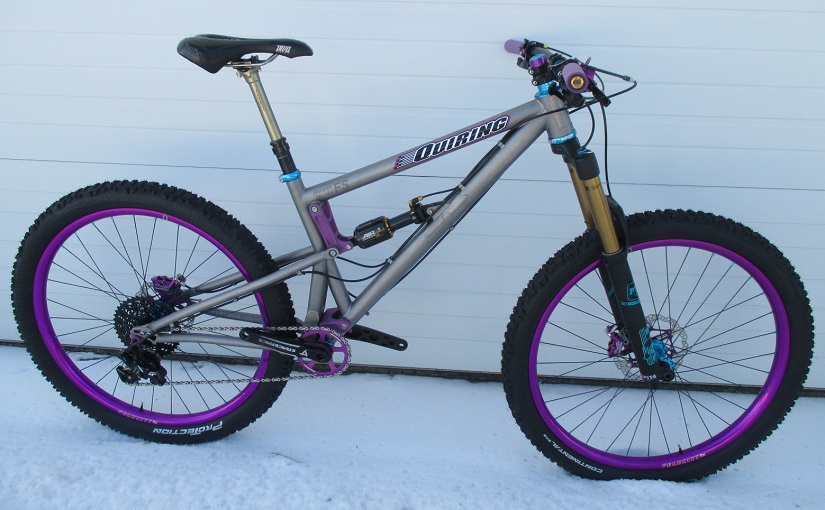 Quiring Beast Mode FS (Enduro Trail Bike 160 front /150 rear suspension)
Quiring Beast Mode FS ------Get ready to ride berms, ruts, bump, jumps, and really steep downhills!
If you're dreaming of taking your off-road riding experience to the next level, consider the newly designed and customizable Beast Mode FS enduro trail bike.
Short-Link Four Bar Design
Utlilizing 160 mm of travel in front, and 150 mm of travel in the rear, the Beast Mode FS features a Short-Link Four Bar design with an idealized Instant Center of Rotation (IC) for excellent small bump compliance, rising rate mid-stroke support, and a progressive leverage rate to take on those big hits deep into the Beast Mode FS's suspension.
Optimized Kinematics
Aiding in the development of the Beast Mode FS was the use of Linkage Professional computer software, which was used to analyze suspension kinematics. This allowed the Beast Mode FS's design to be optimized for improved pedaling efficiency, less energy waste due to pedal squat, improved braking, and enhanced suspension characteristics.
Q's Progressive Trail Geometry
Complementing the Beast Mode FS's solid kinematics, is Quiring's application of progressive trail geometry, or in other words, a long, low and slack frame layout. We have created an enduro trail bike with a shorter chainstay (16.9"), a longer top tube (customizable to rider's needs), steeper seat angle (74 degrees), a shorter headtube (customizable to rider's needs), and a slacker head angle (67 degrees), to tackle those rowdy downhills with confidence, while improving the climbing ability when riding up steeper hills.
Get ready to ride Beast Mode
What all this means is that with the Beast Mode FS you get a package which is efficient to pedal to the top of climbs yet is ready to shred all those fun downhills!