CUSTOM BUILT BICYCLE FRAMES SINCE 1999     PH. 231-464-5611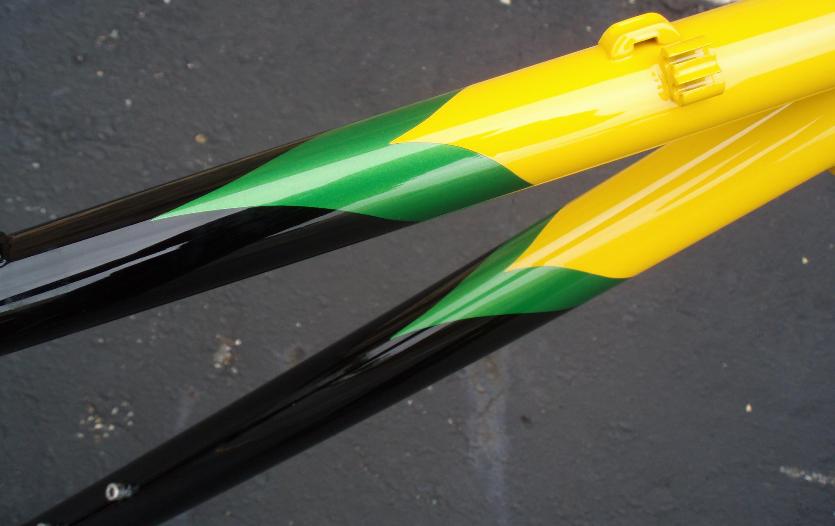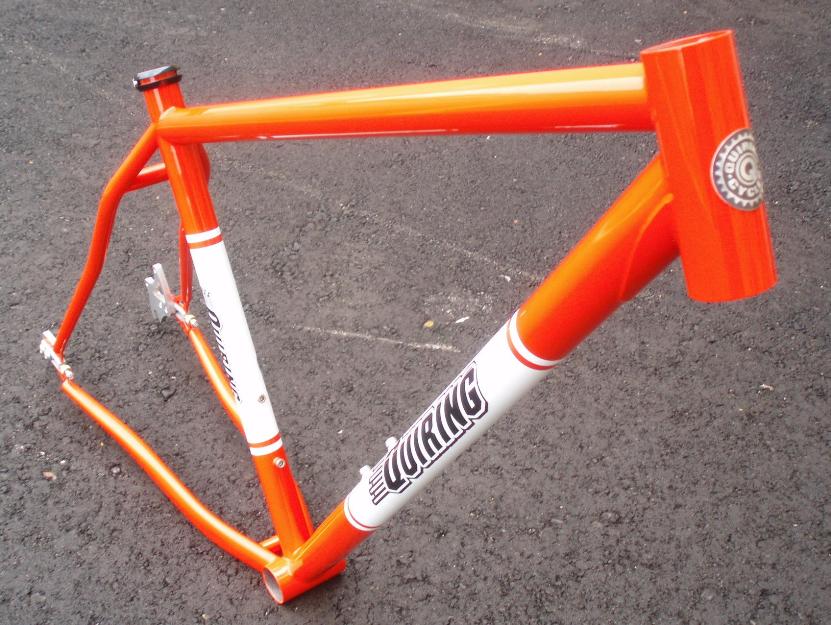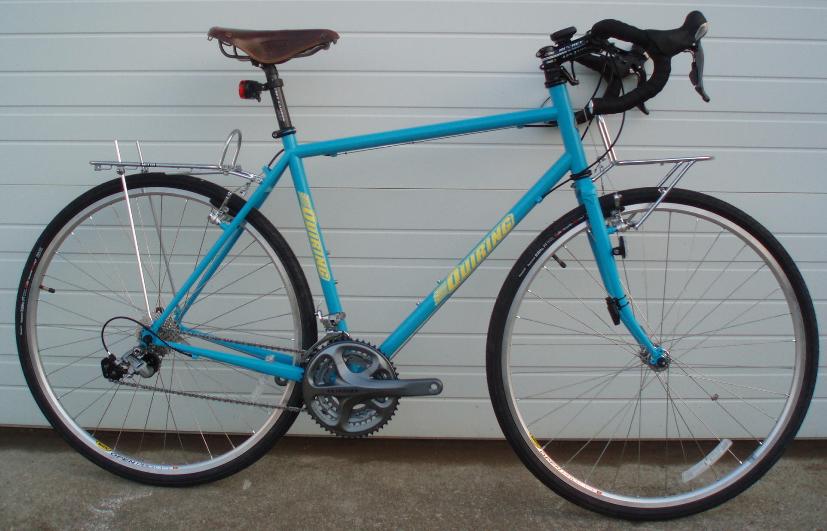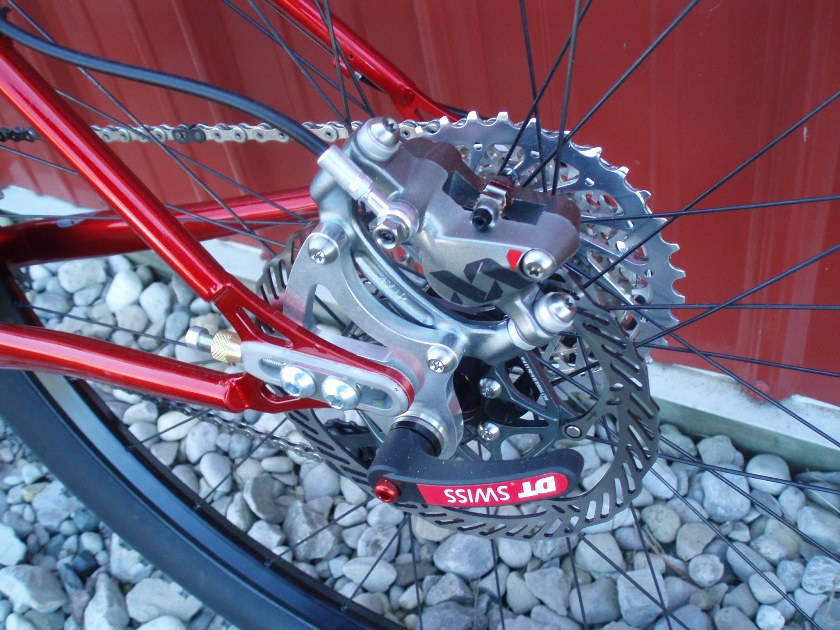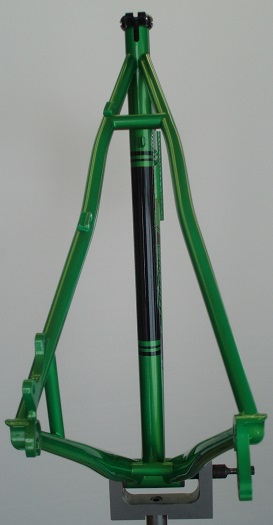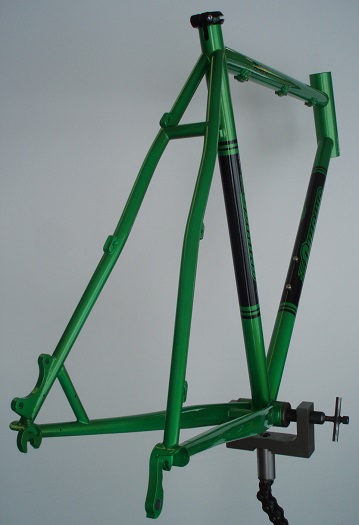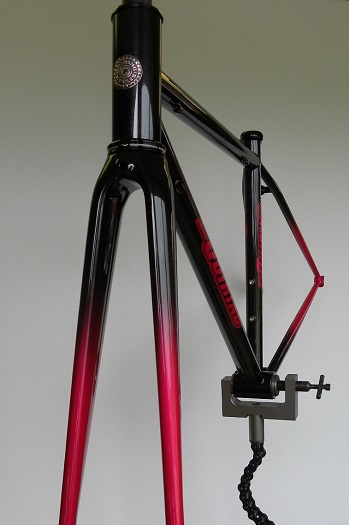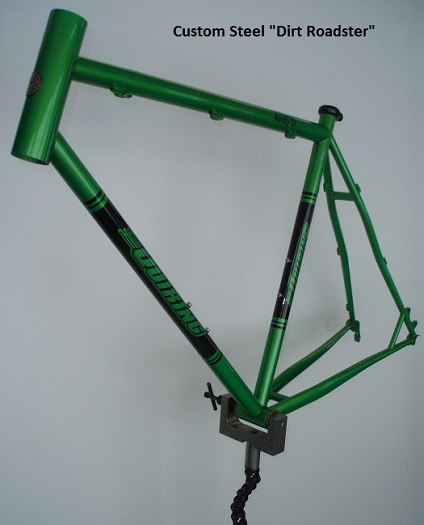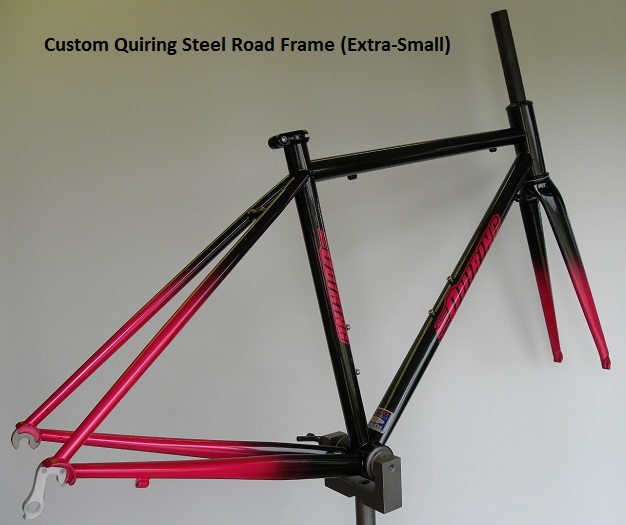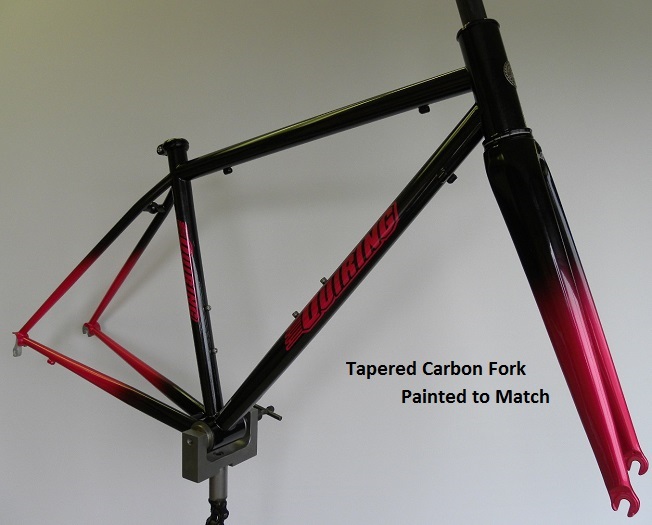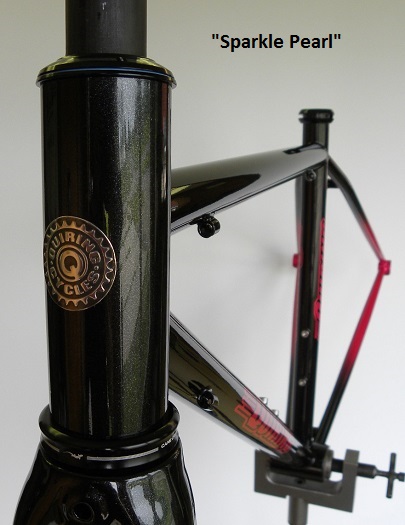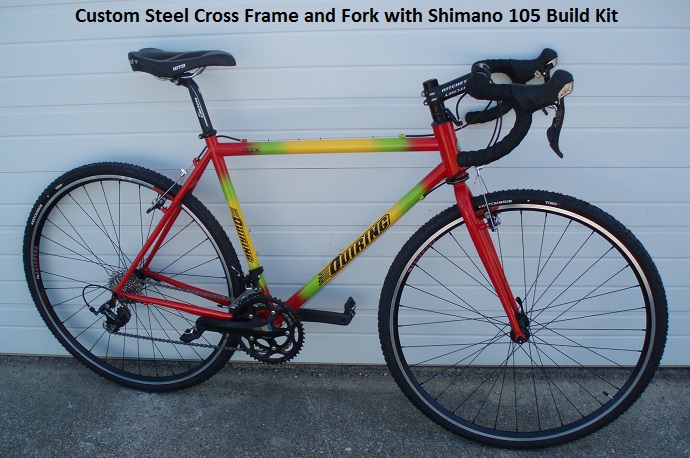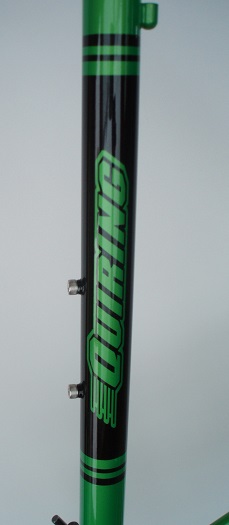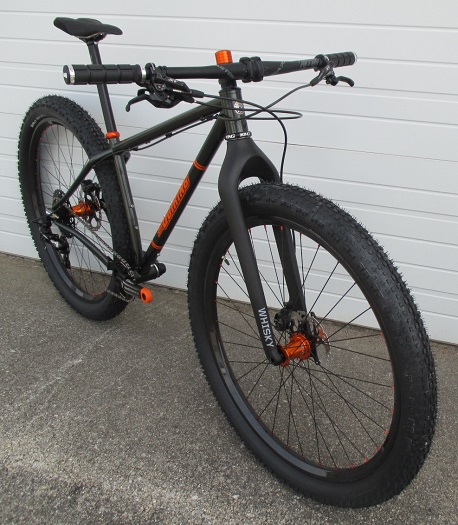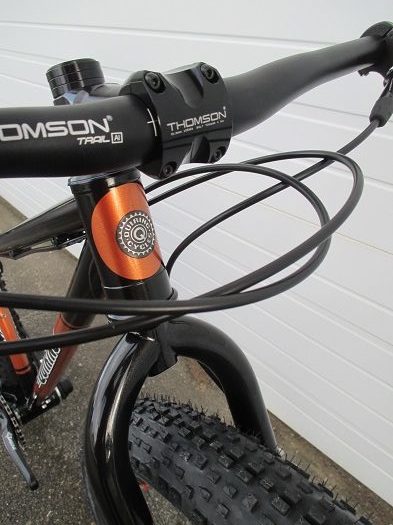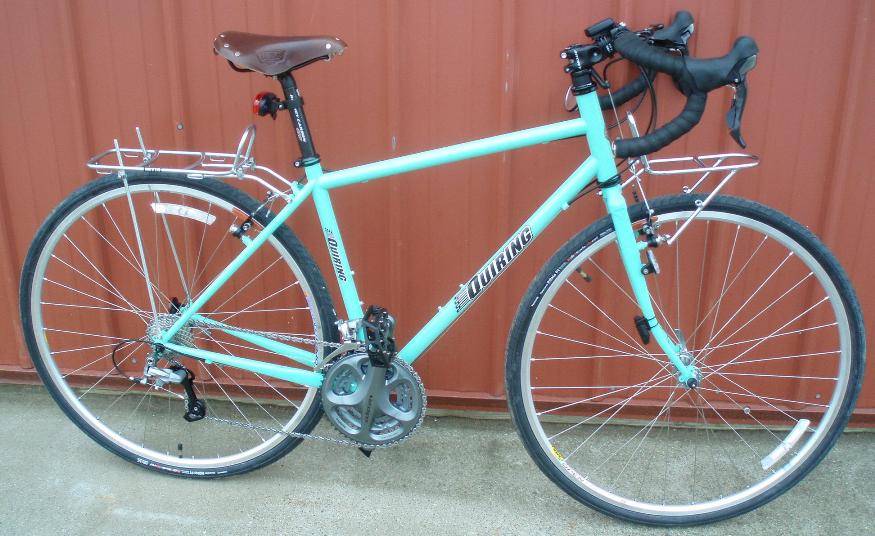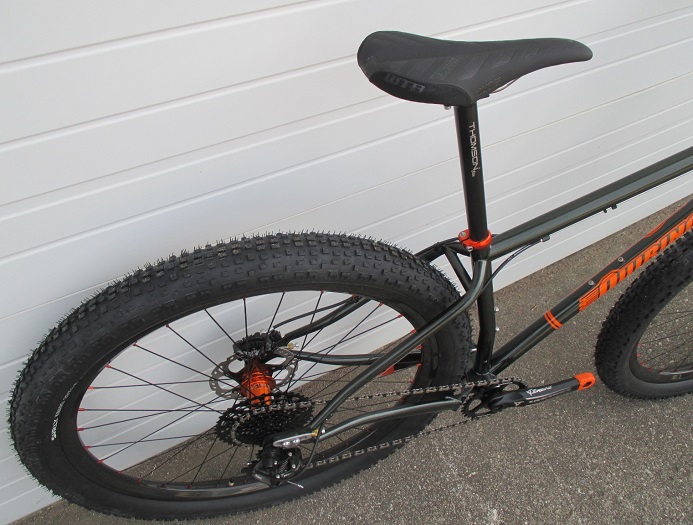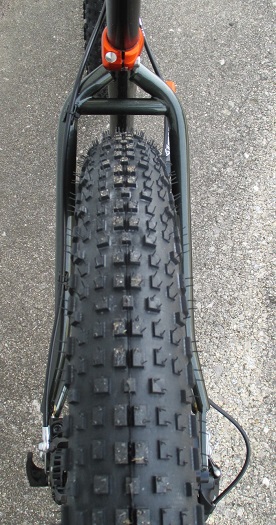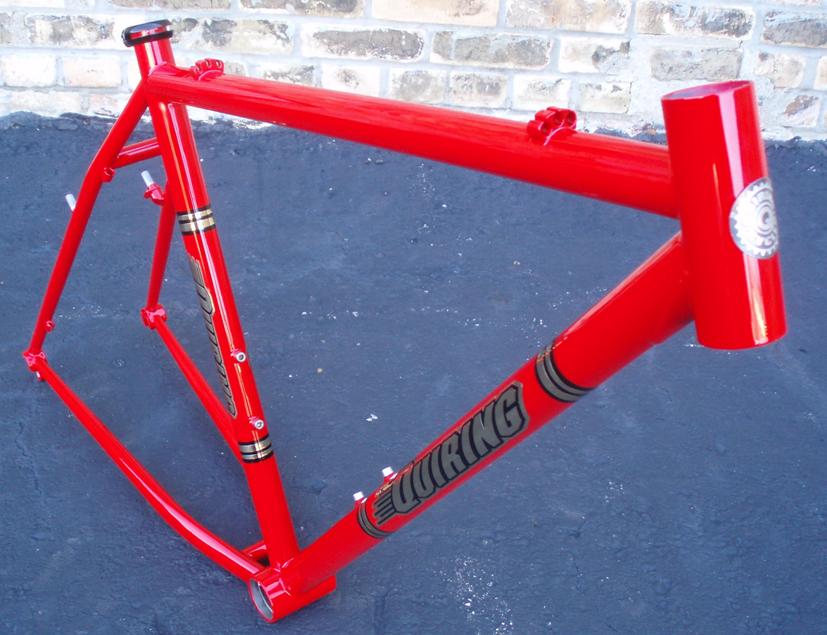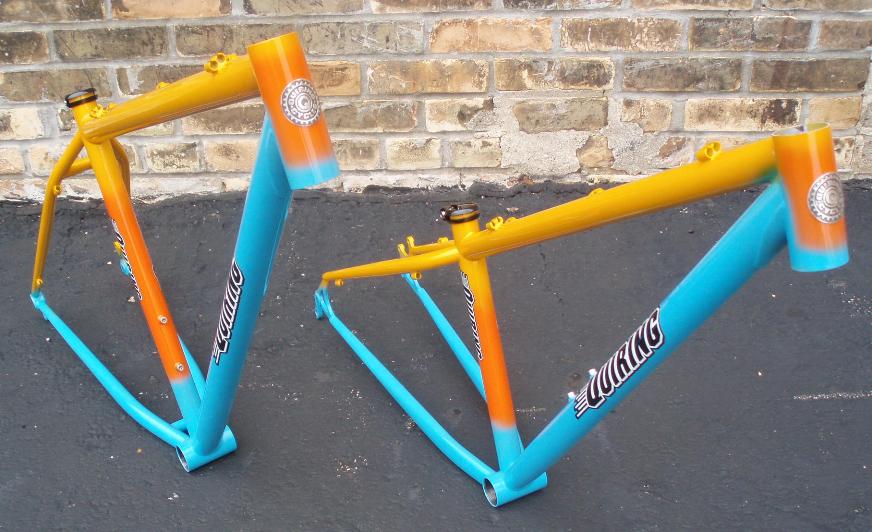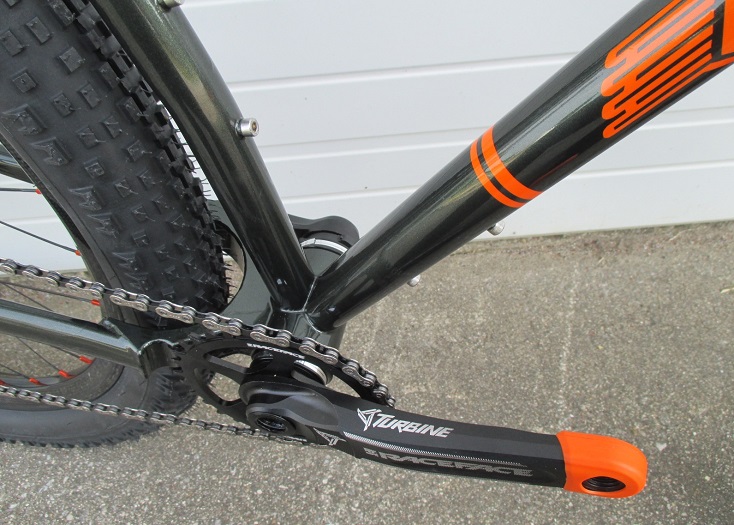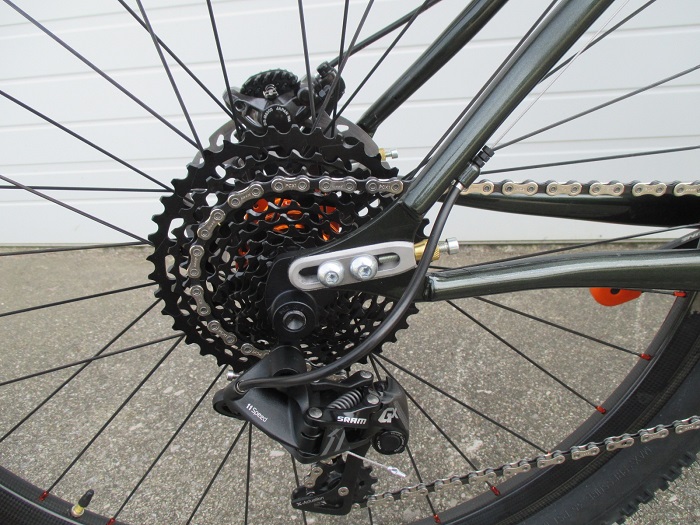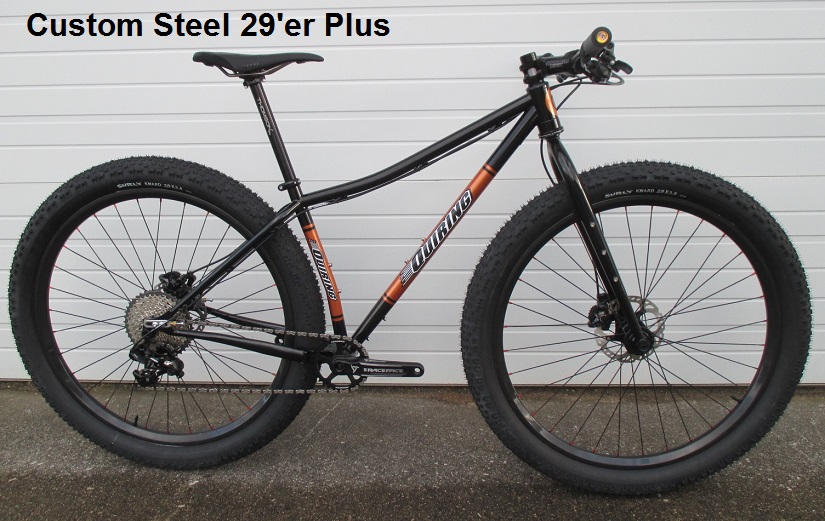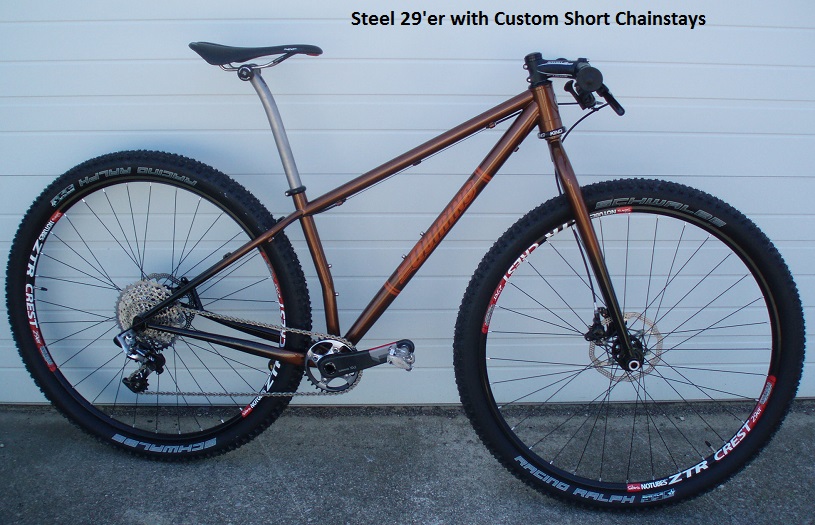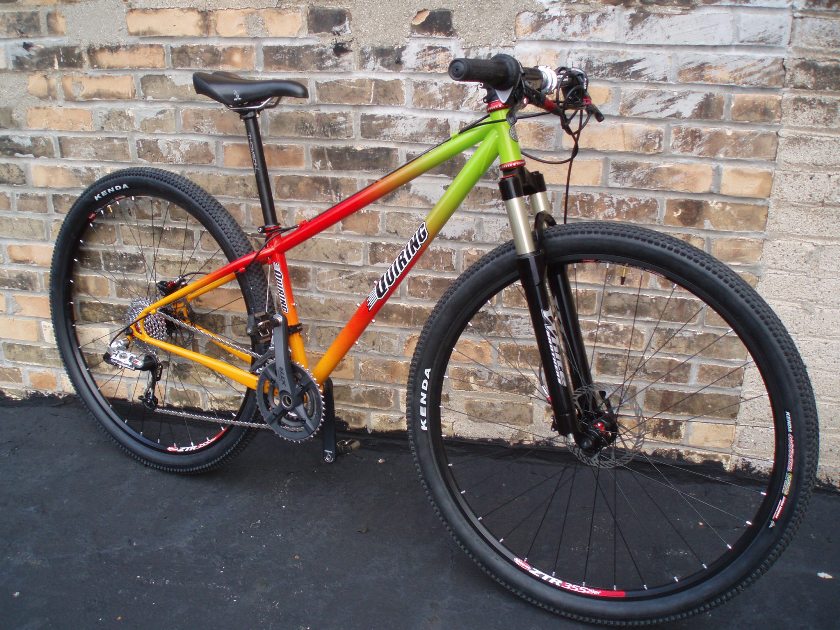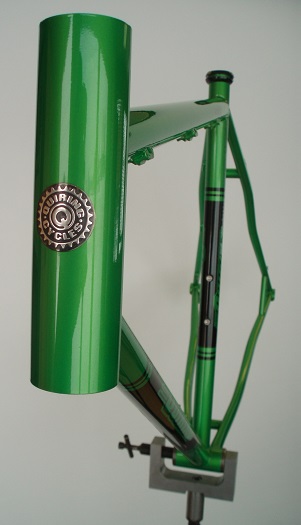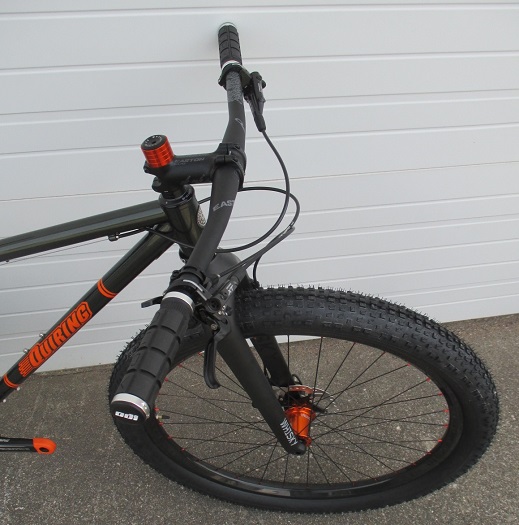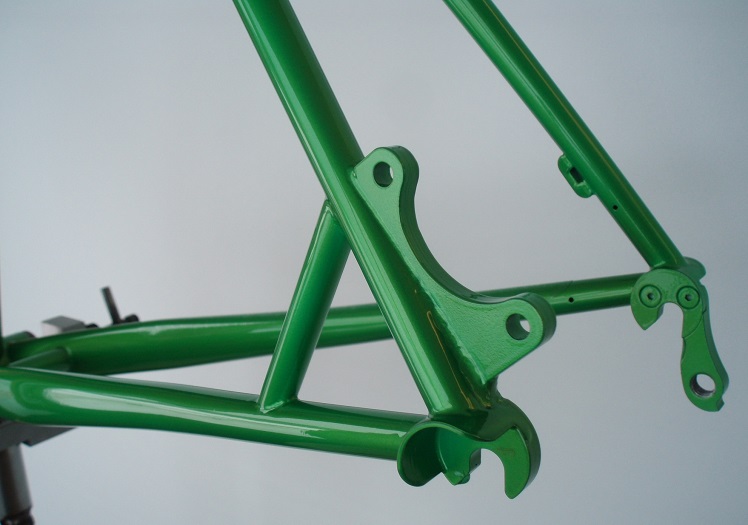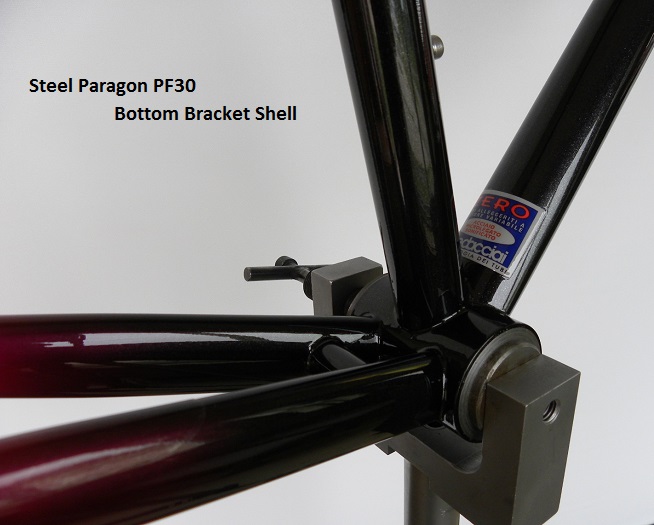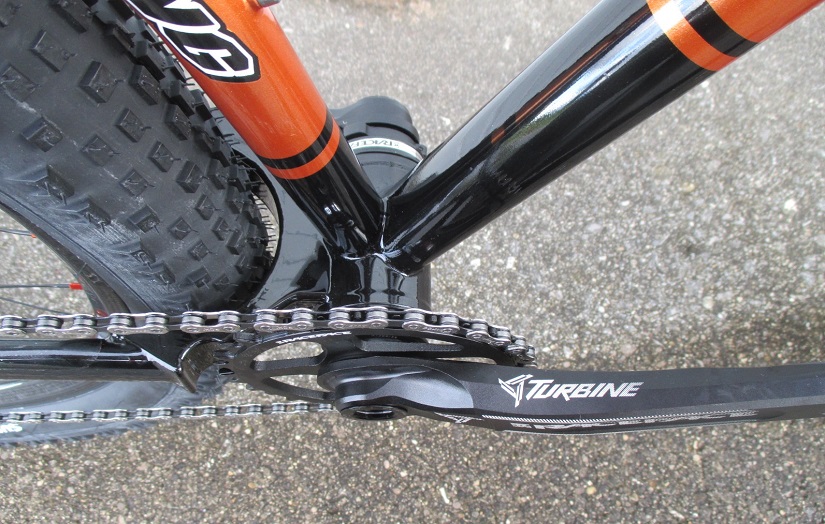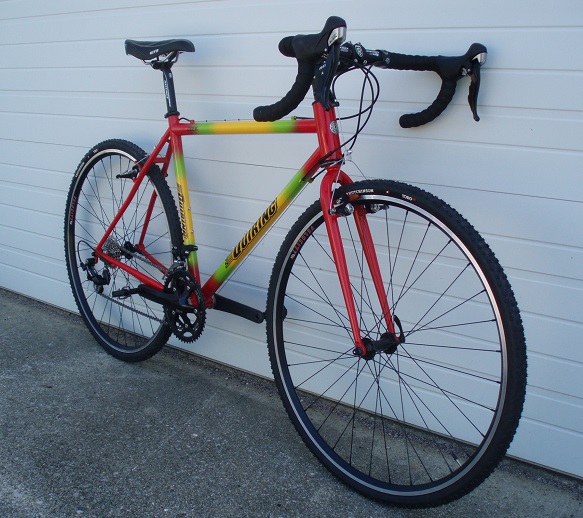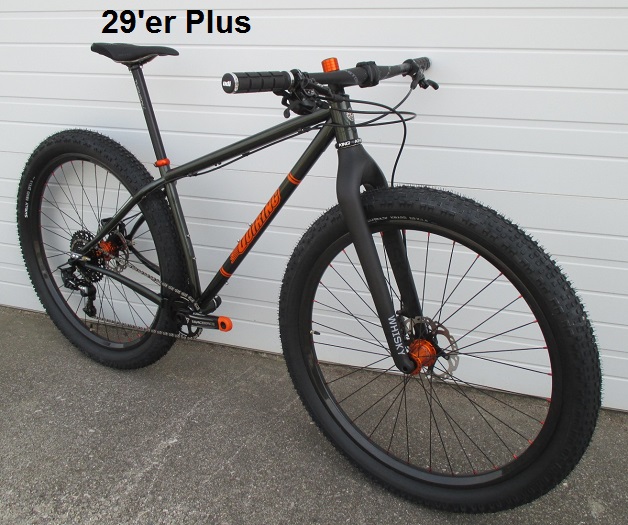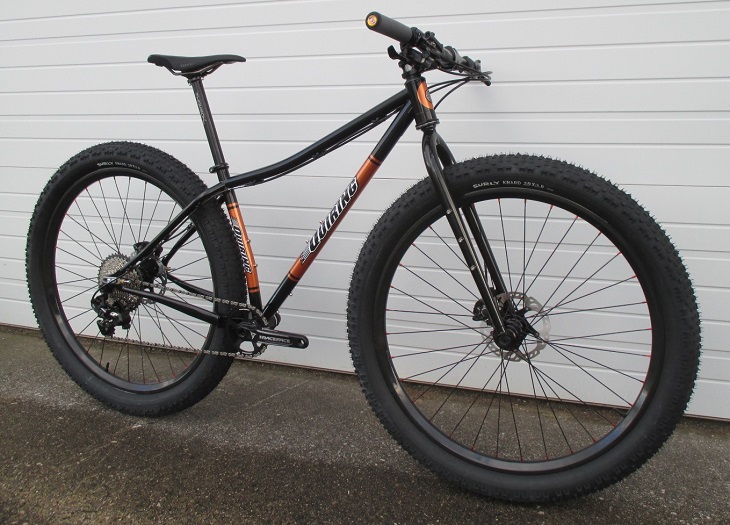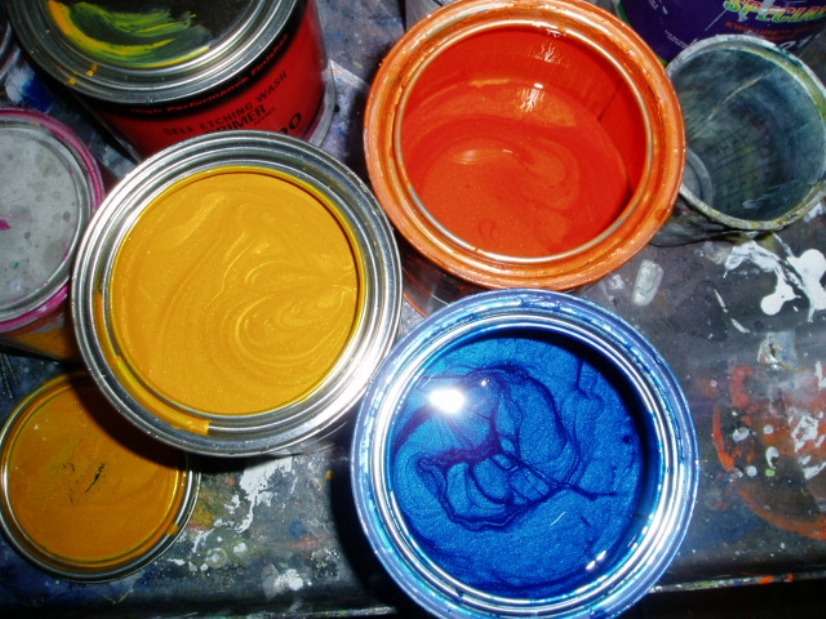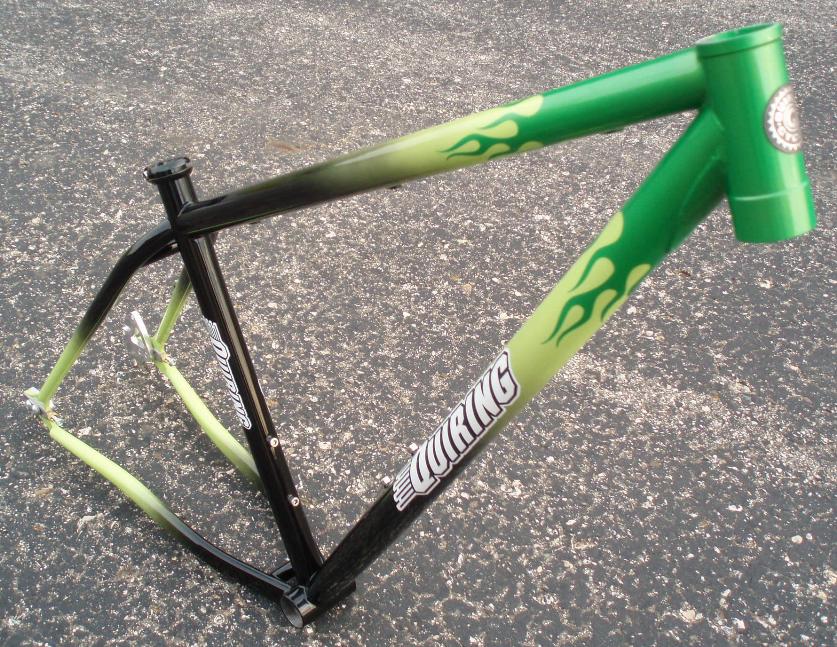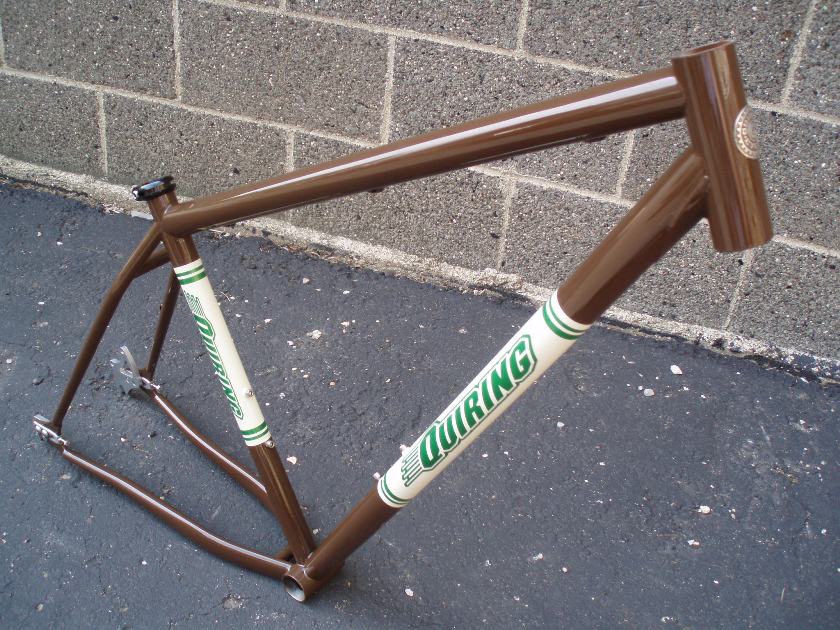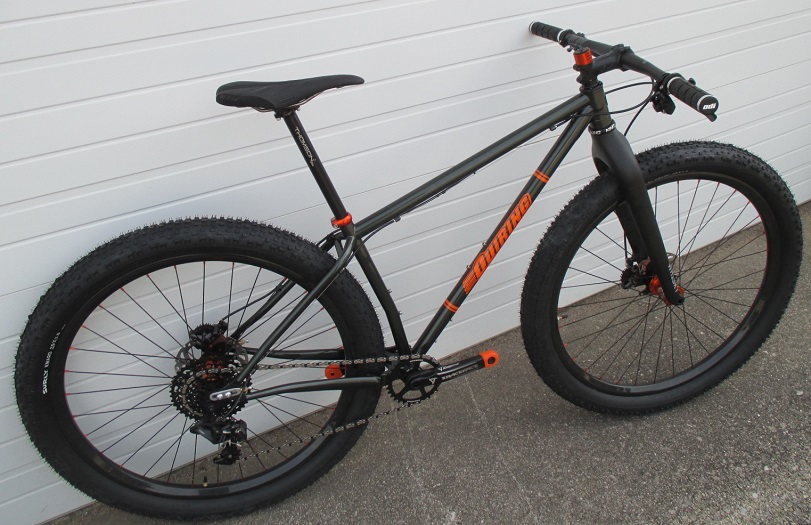 Steel-29er-SS-paragon-slider

Steel Frame Works: Historically Refined--Solid Ride Quality for Today's Performance
The Legacy of Steel
High tech steel alloys are materials that have been used in bicycle frames for over the last hundred years. And today, with modern advancements in metallurgy, steel remains a reliable performer and a competitive day-in and day-out workhorse for the contemporary cyclist. Steel frames are tough, durable, lively, lightweight and comfortable, but by choosing a frame built by Scott Quiring you are getting one distinct advantage: You are getting a personal fit and a bike designed around what you plan to do with it. A high-quality steel frame built to your personal specs can outperform a poorly fitting stock frame any day!
Steel is Real
Yes!  There is something magical about how a high-end steel frame feels as you pedal. Some call this liveliness. Others think this has to do with steel's Modulus of Elasticity or, in other words, its "springiness". We are not exactly sure of the reason for Steel's popularity, but perhaps it is because of the saying "Steel is Real". Quiring's fabricated steel frames still remain a very strong seller and continue to be used by the most demanding cyclists alike. Scott has personally owned more steel frames than any other type and he has built more frames than ever. This has allowed him to personally develop his designs, the construction, ideas, quality, craftsmanship, and artistic painting abilities. In more than a decade of framebuilding, Scott has successfully produced over 1,000 custom steel frames in all types of configurations and styles.
What sets Quiring Steel frames apart from our competitors?
A Quiring-built steel frame starts off with Scott hand-selecting the highest grade commercially available tubing (butted steel micro alloys) from major manufacturers such as Vari-Wall (USA made) , Dedacciai (Italy), and Columbus (Italy). These tubes typically have higher strengths and thinner, lighter gauge walls than much of the competition. However, often the outer diameter of the tubing is increased to improve stiffness and match the ride quality with the comfort characteristics. Quiring uses size-specific tubing, which means he matches the tubing characteristic to the size of the rider and intended use.
Unparalleled Craftsmanship
Each Quiring steel frame is meticulously TIG welded by the fine touch of Scott Quiring. The result is tiny and precise weld beads that will increase joint strength, a longer life, and to make it aesthetically pleasing to the eye. We feel that TIG welding opens up the opportunity to produce more distinct types of geometries than other types of frame construction. During the welding process, alignment of the frame is continually checked to ensure proper frame straightness, and Quiring machine miters even the toughest tubing to the tightest tolerances. This ensures a strong frame and that excessive heat during welding will not damage the tubing.
The Personal Finish Touch
While most of our competitors ship their frames out to be painted by a third party, as a capstone to Quiring's steel framebuilding process, Scott paints all the frames in-house with the highest quality paints to include Matrix Systems, PPG, and House of Kolors. So when you are talking to Scott about the paint job, you are actually talking to the guy who paints the frames! Selecting a paint job for your new bike allows a personal and unique touch to the craft, and the kind of high-quality paint we use allows for a long life. With proper care, this will protect your steel investment from harsh environments for years of riding enjoyment!
The final step in the frame production is applying the custom-produced Quiring Cycles headtube badge, which is made from 99% fine silver, a standard for purity and quality.