CUSTOM BUILT BICYCLE FRAMES SINCE 1999     PH. 231-464-5611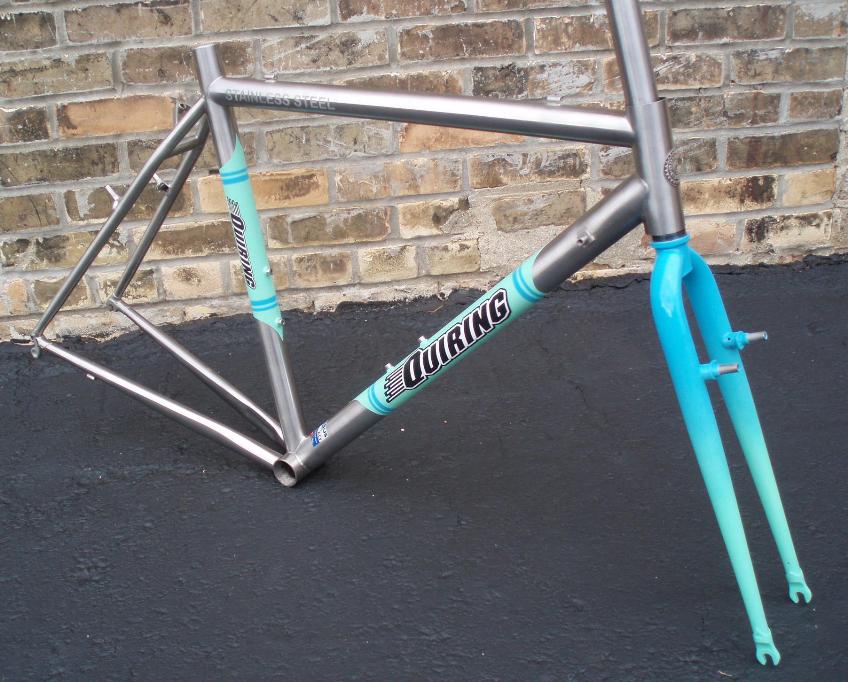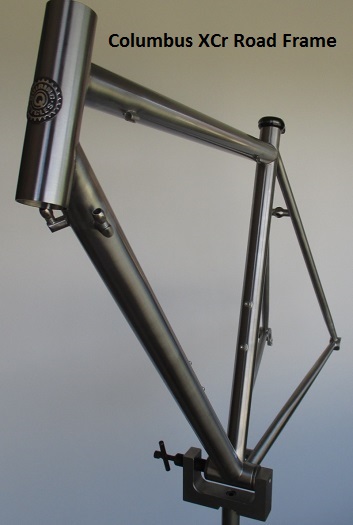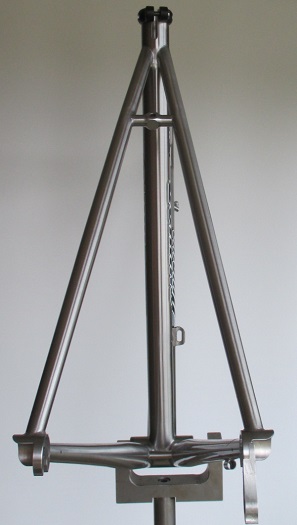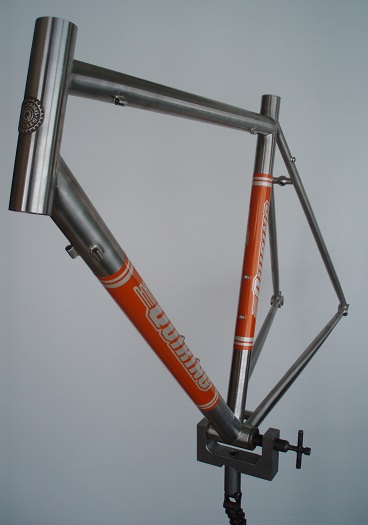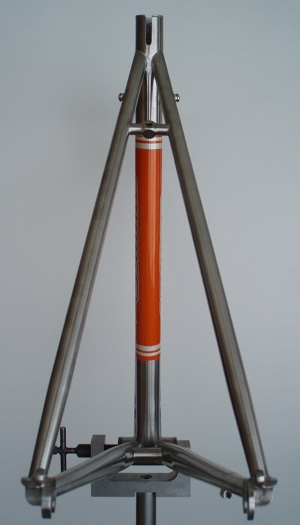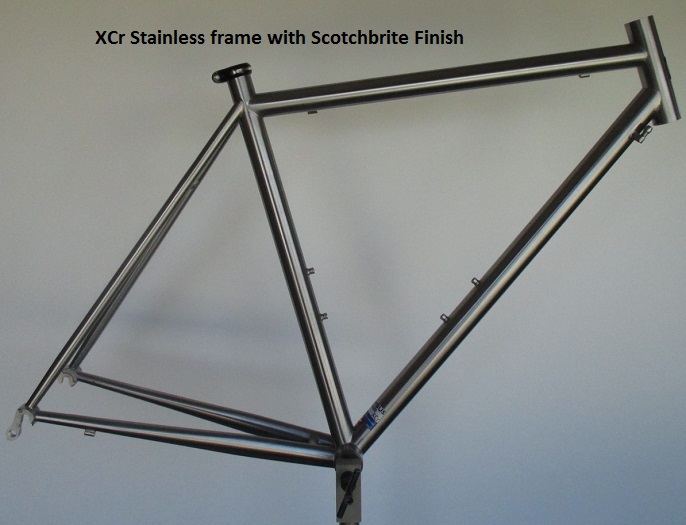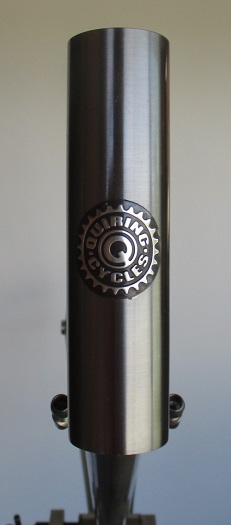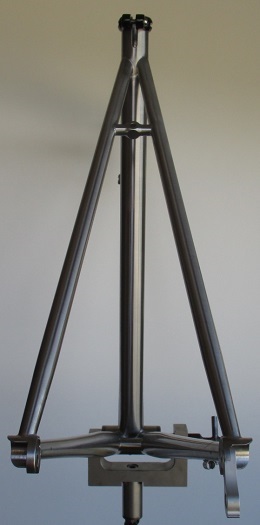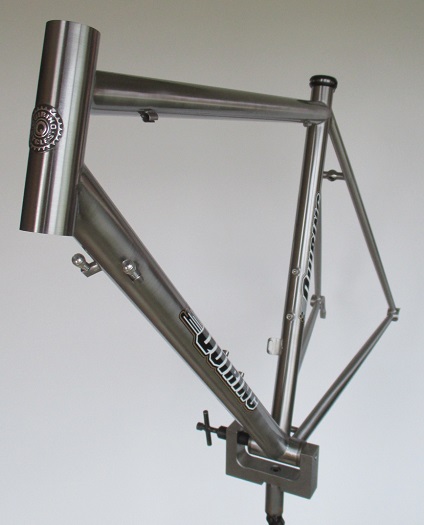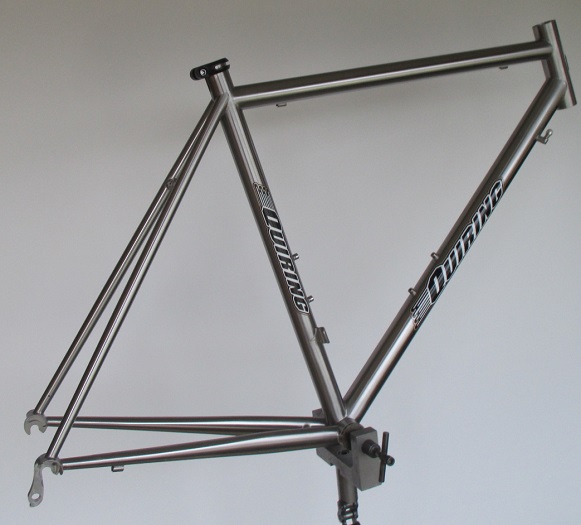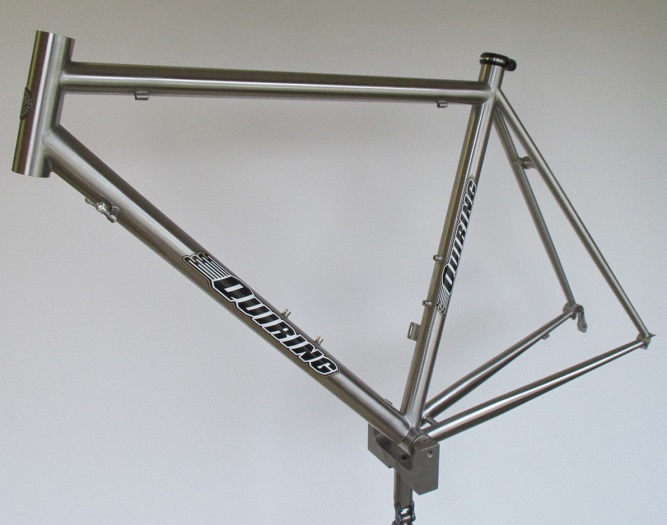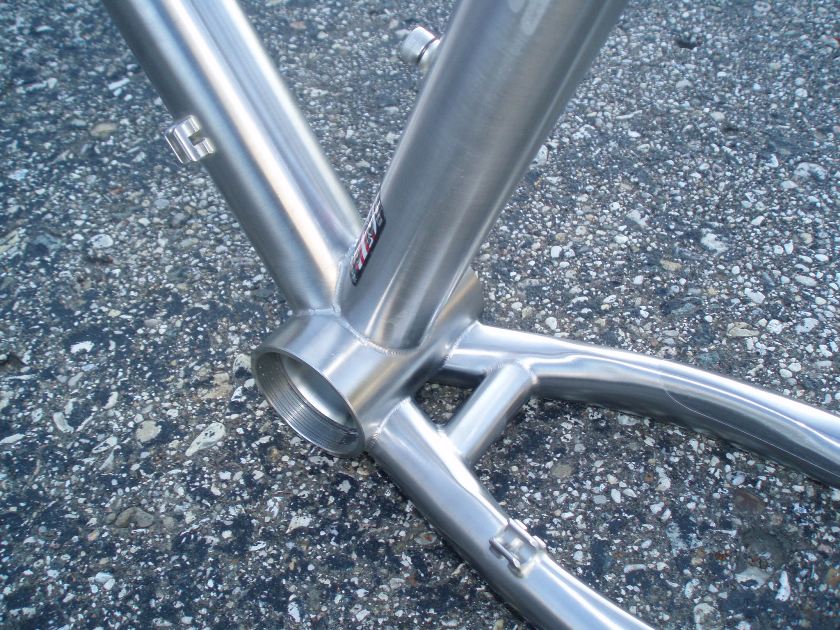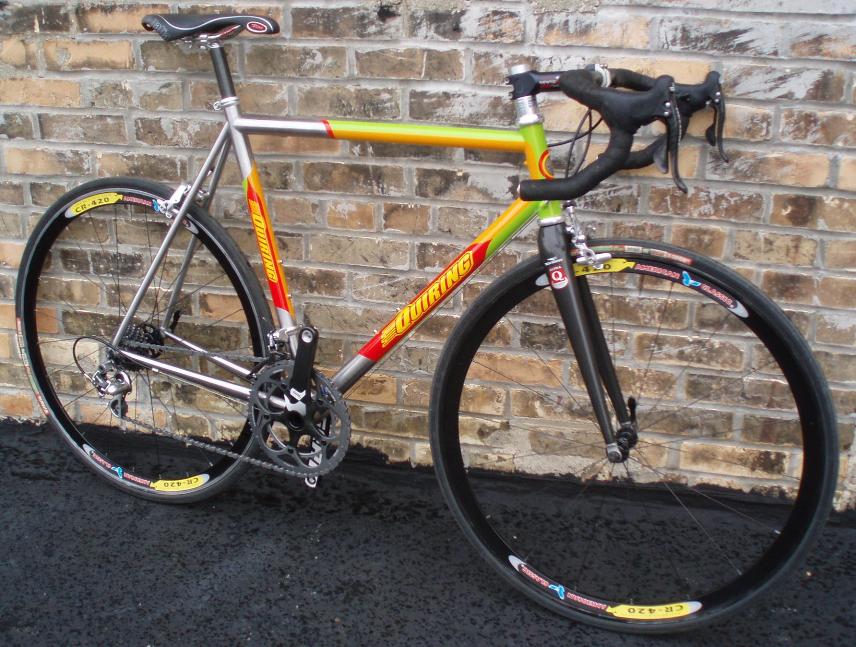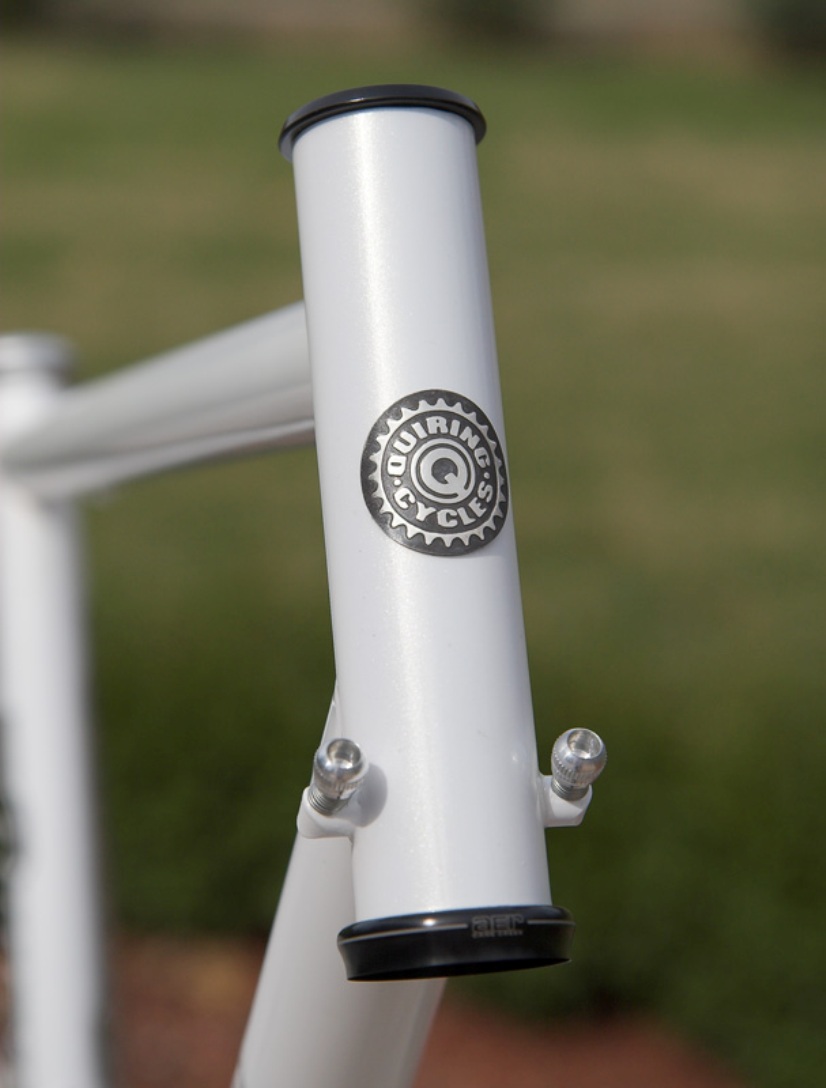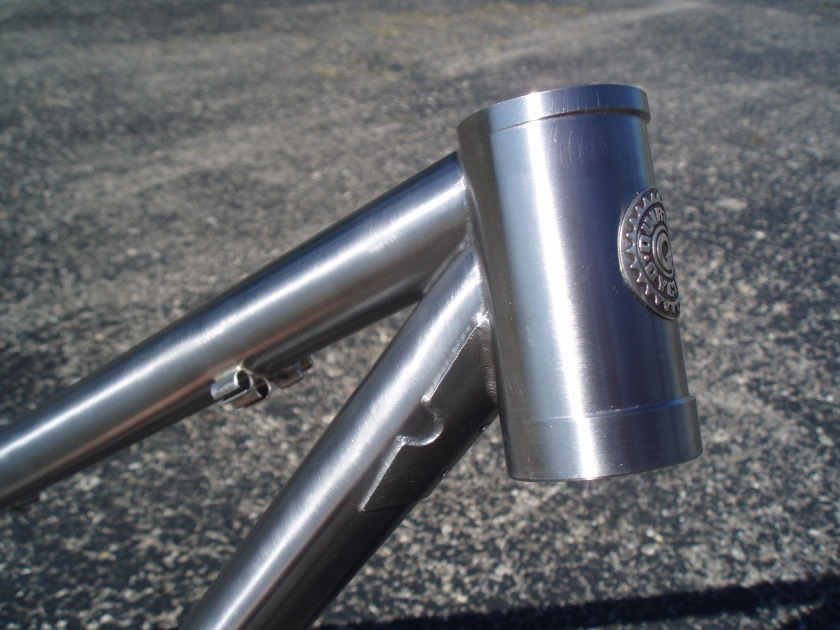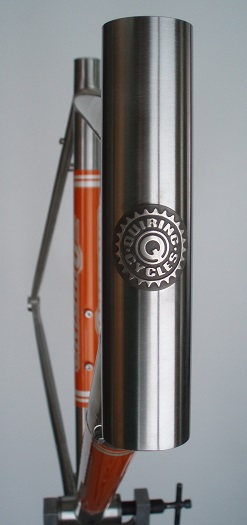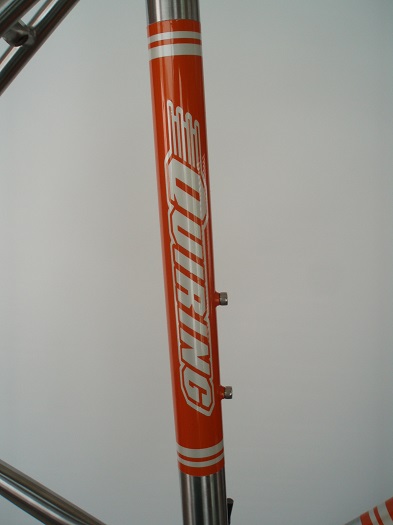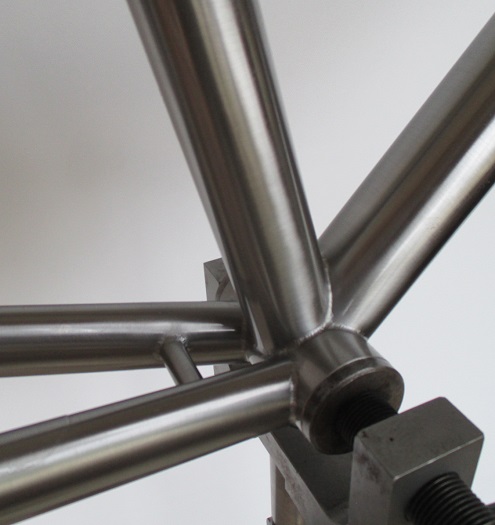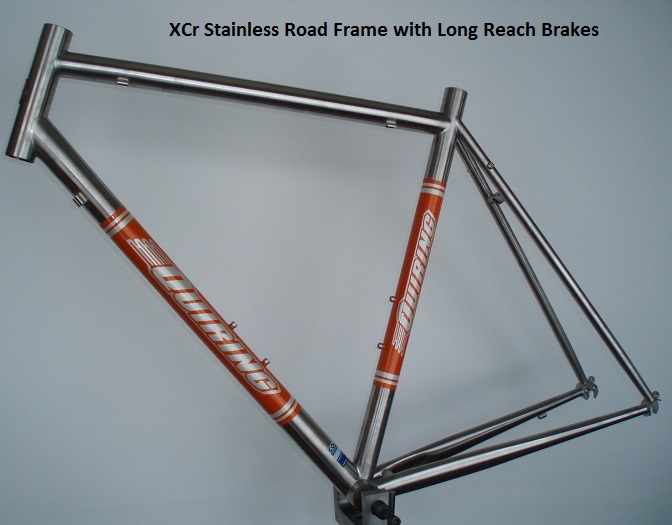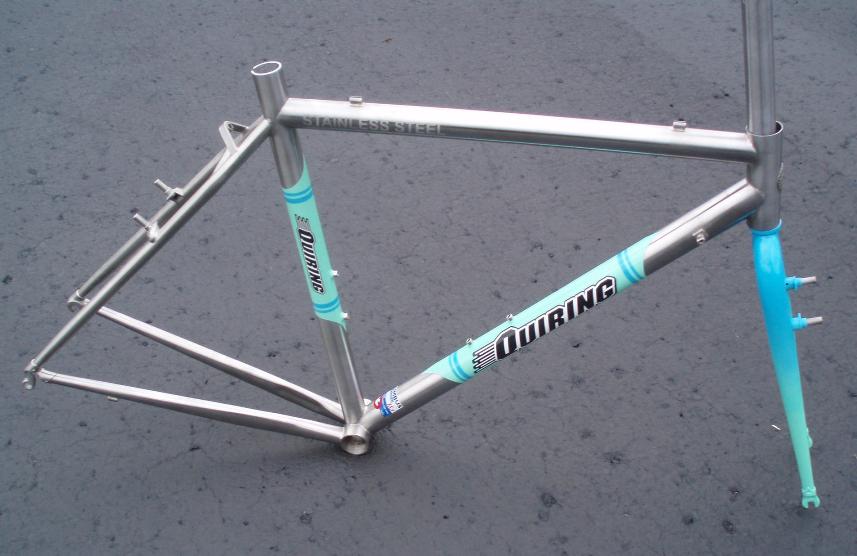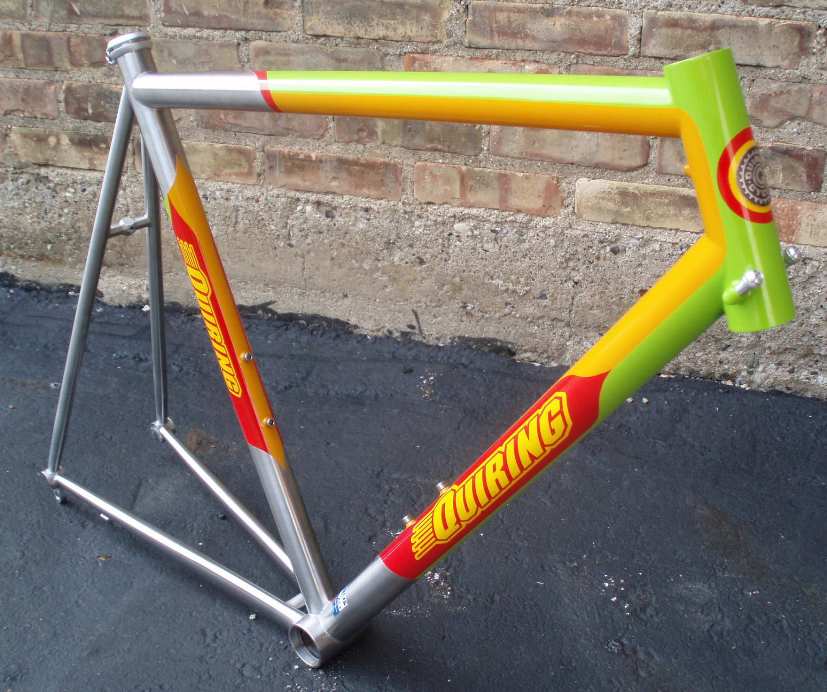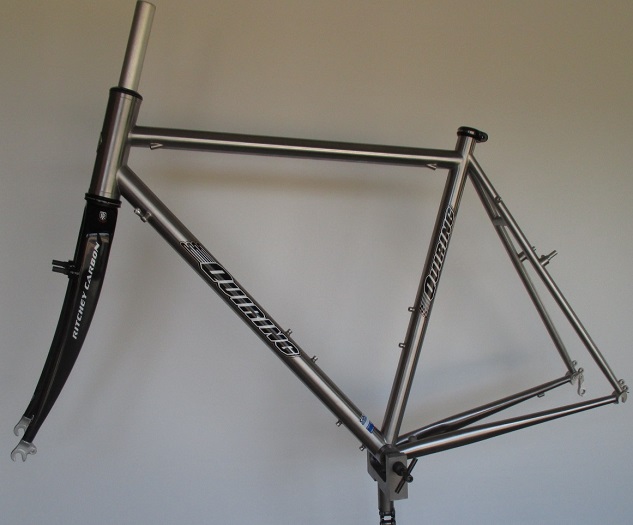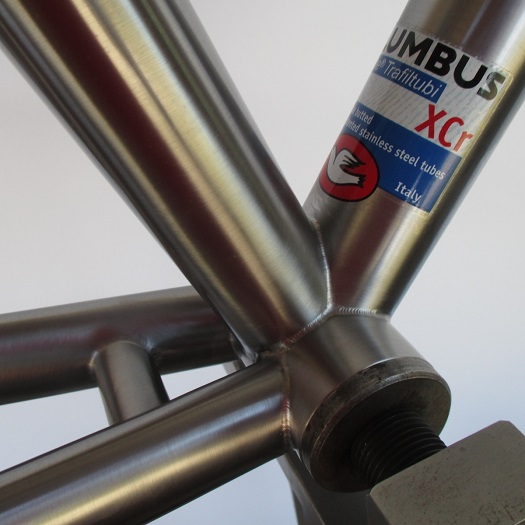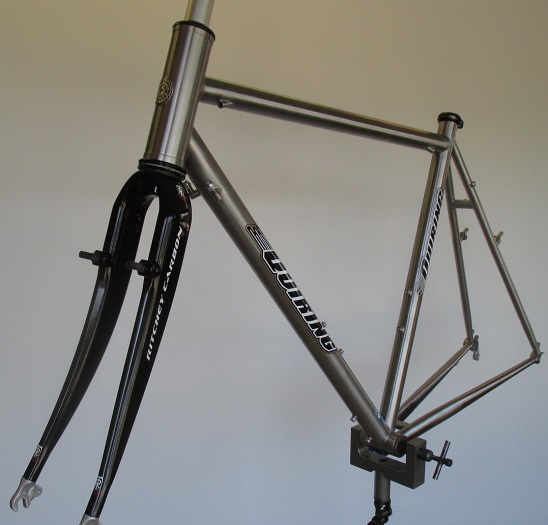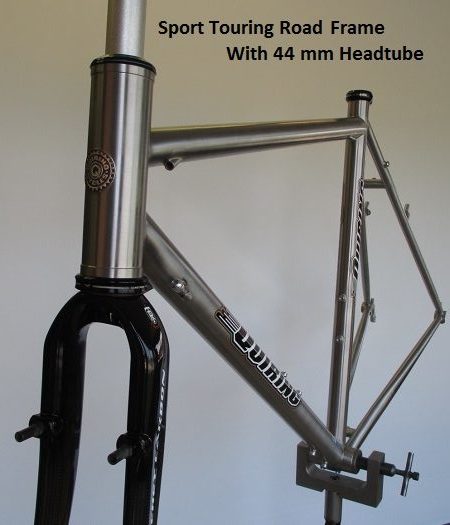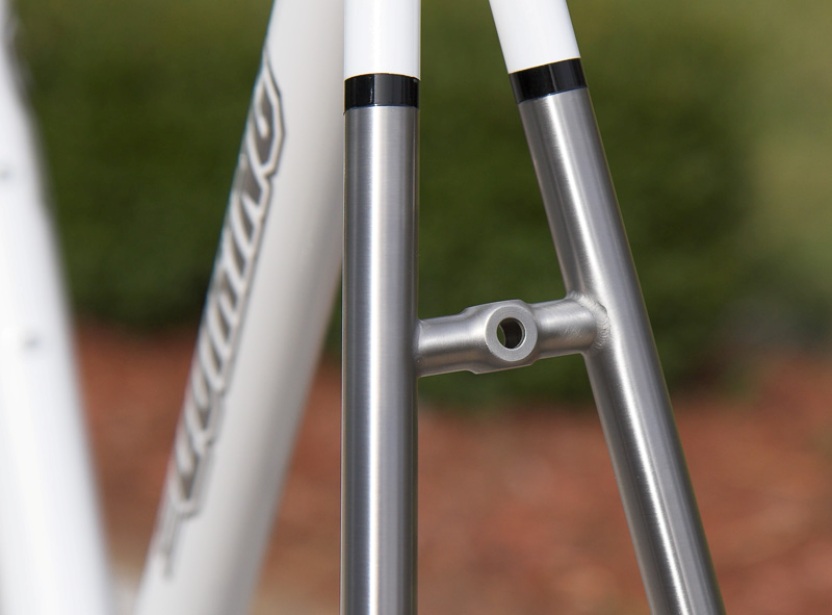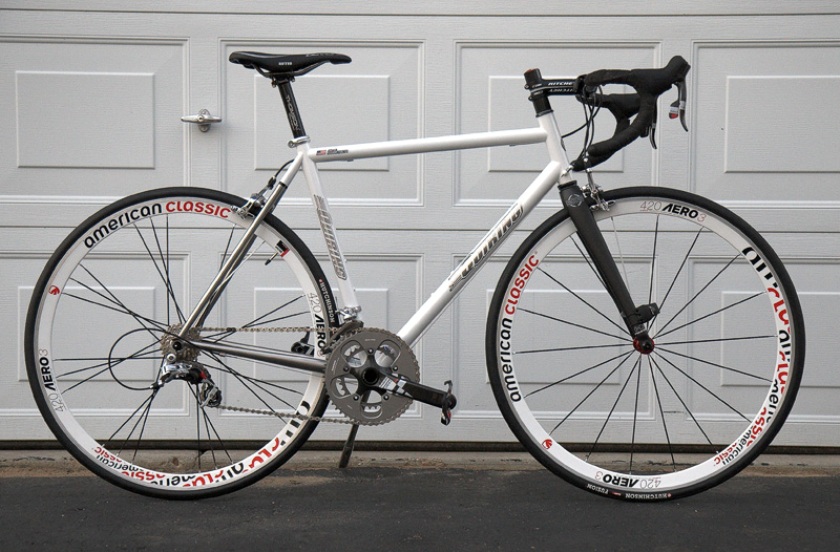 Quiring-KVA-stainless-frame-tapered-headtube-and-gusset

Quiring Stainless Steel Custom Frames: A State of the Art Material
Why Stainless Steel?
Well, because we can!
As previously mentioned in this website, Scott Quiring has always been a lover of steel frames. Thus, it is no surprise that since major tubing companies like Columbus are now producing high strength, corrosion resistant, butted bicycle tubing in stainless steel, that Quiring Cycles has produced many of these beautifully riding stainless frames!
The Ride of Stainless is = to the Classic Ride Character of Steel
Stainless basically has the same Modulus of Elasticity as steel. Therefore, it has a very similar feel to legendary steel frames.
Because stainless is corrosion resistant it does not need paint and this saves weight!
The stainless is rust resistant so it requires less concern for corrosion. This in turn means the metal of the frame can be left raw to save weight. Thus, one can expect the weight of a stainless frame to be closer to that of titanium, but the liveliness closer to that of a high-quality steel frame.
Incredible strength values!
Stainless tubing used in Quiring custom frames is drawn into very thin butted walls to save weight.  Based on data provided by the tubing manufacturers, what it lacks in wall thickness is made up by an amazing tensile strength. This stainless steel base metal has a breaking strength of an incredible 200,000 psi or more. Or, in other words, it is 500% more than the tensile strength of typical aluminum alloys, and a little more than 60% stronger in tensile strength when compared with 3/2.5 titanium in a cold-worked-stress-relieved state.
Combining High Tech Metallurgy with the Fine Touch of an Artisan
Due to the thin tubing, stainless is very hard to miter and to weld, let alone make a frame from it.   Fortunately for Quiring, part of his TIG welding instruction many years ago at Grand Rapids Community College included the joining of stainless. During the welding phase, stainless has a relatively high coefficient of thermal expansion and a low rate of thermal conductivity.  What this means is that the heat needed to TIG weld it must be precisely directed and the miters must be very tight so there is minimal gaps to fill. As a result of attention to these details, the weld bead width on Quiring's frame will be amazingly small. Quiring prefers that the weld be left raw to showcase his precise skill as a TIG welding artist! Additionally, in 2014 Quiring purchased a new welder which features the highest level of technology for welding thin wall stainless steels.
Putting this all together
Depending on availability we currently are only offering frames in Columbus XCr in several bike styles. Standard Scotch-Brite finish with top mounted decals in seven different color options is included. We have tried and tested other brands of stainless steel, but since 2008, XCr is the only tubeset that Quiring Cycles can stand behind.
Quiring feels the novel characteristics of a stainless steel frame is something you might want to consider over other types of frames. He personally owns a stainless road bike and believes it to be one of the best riding bikes he has ever owned!