CUSTOM BUILT BICYCLE FRAMES SINCE 1999     PH. 231-464-5611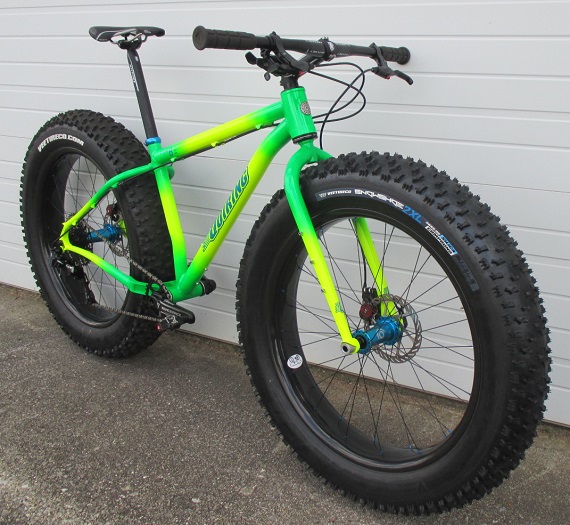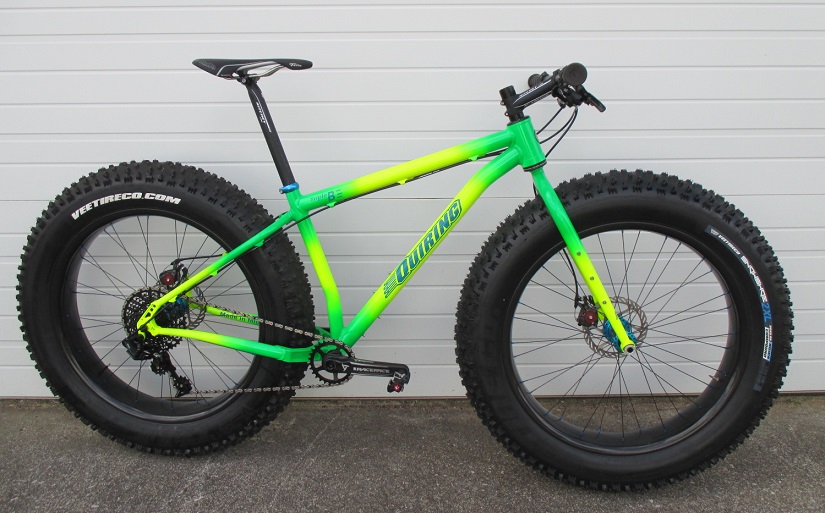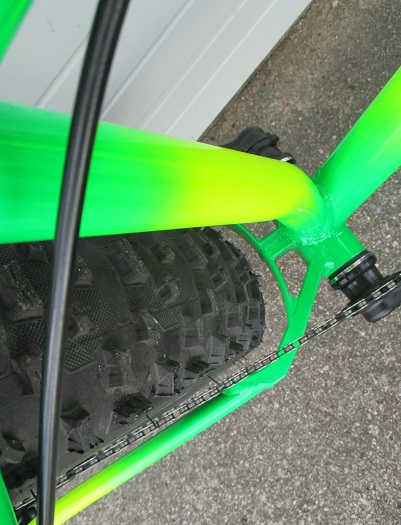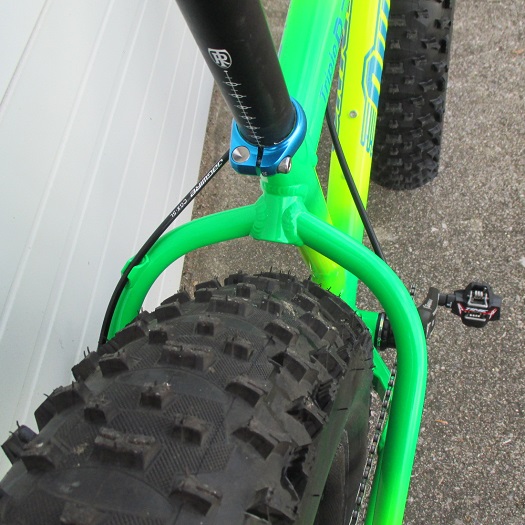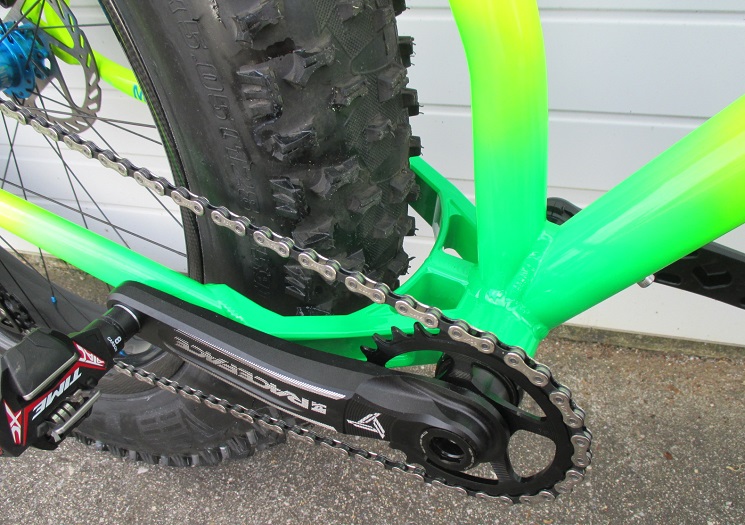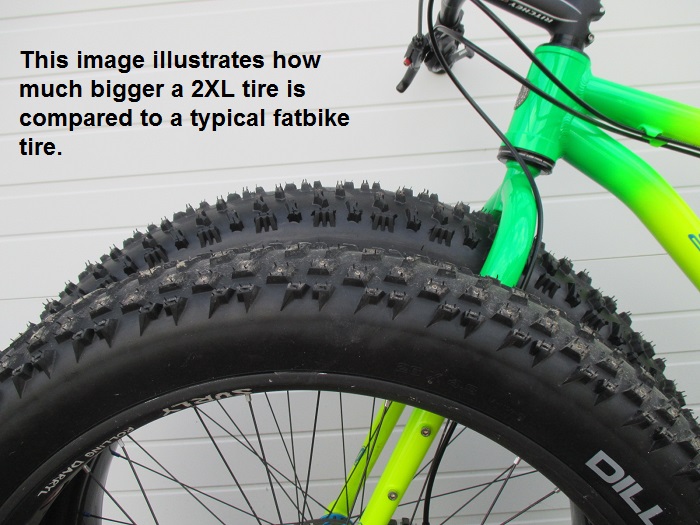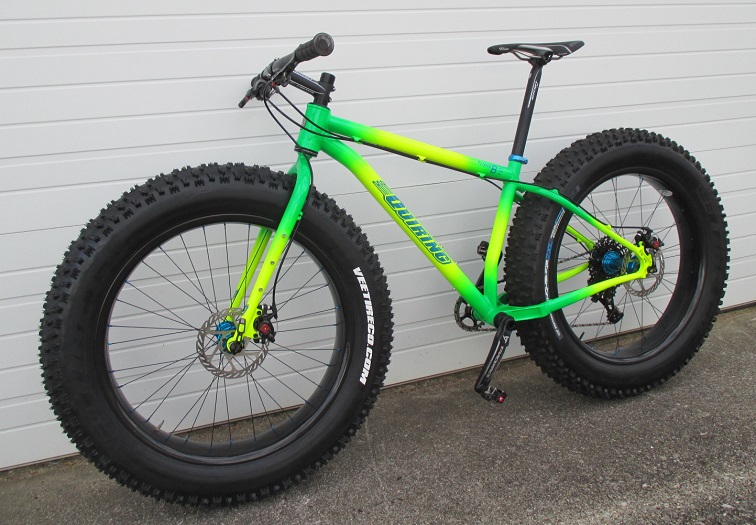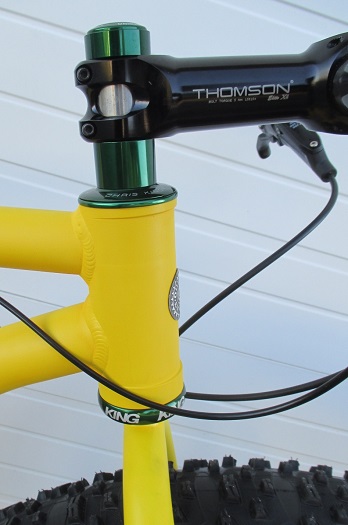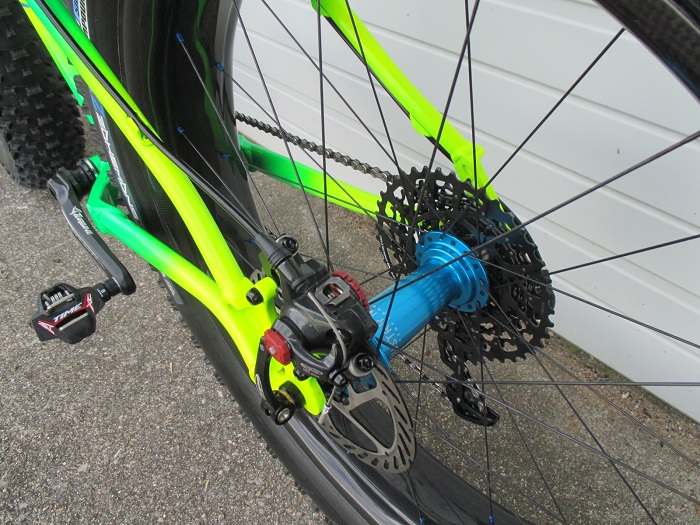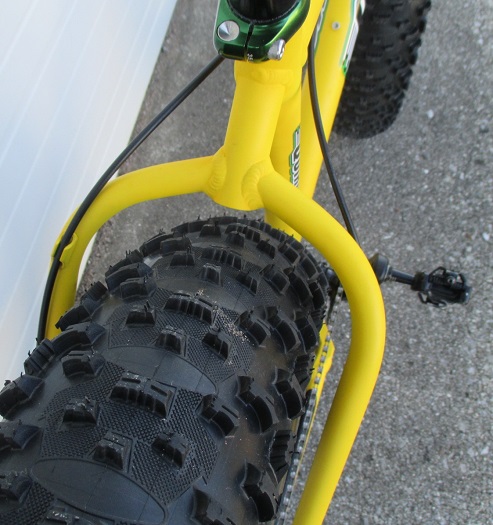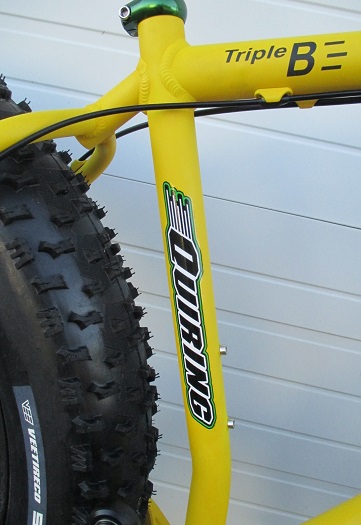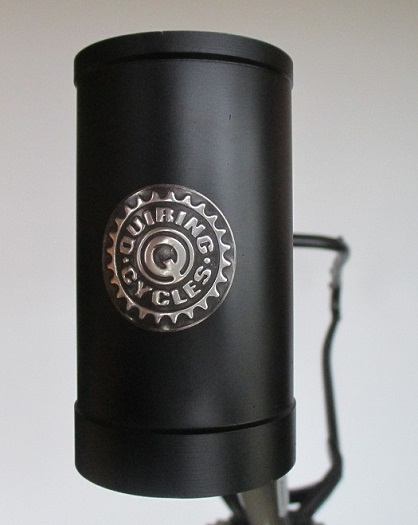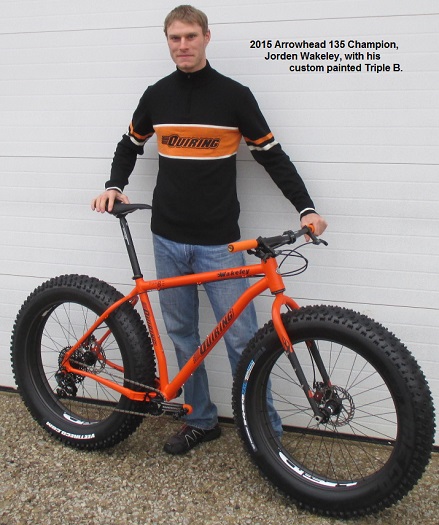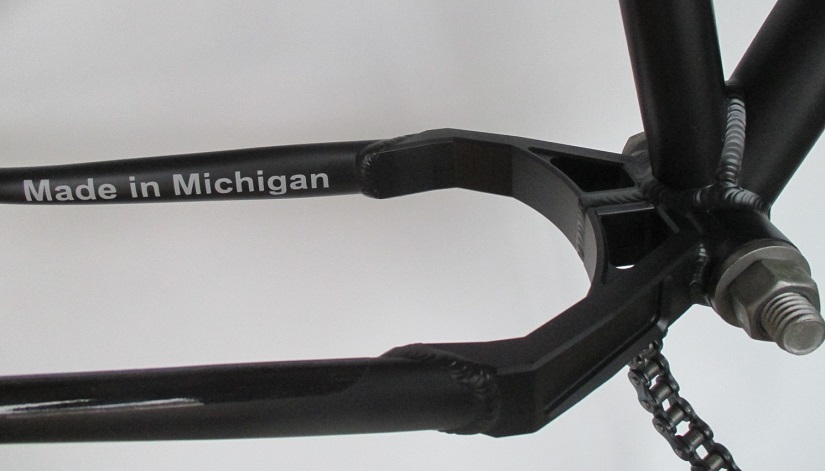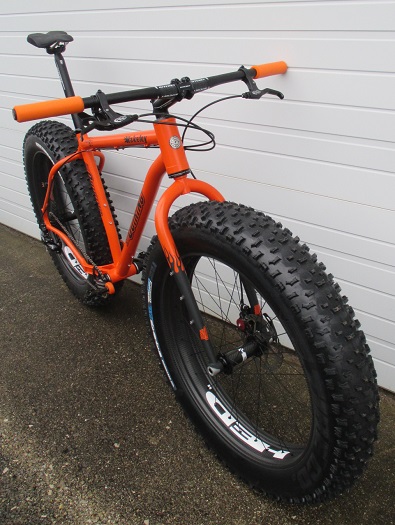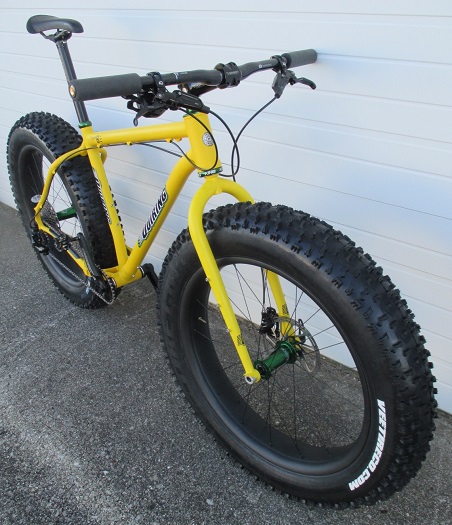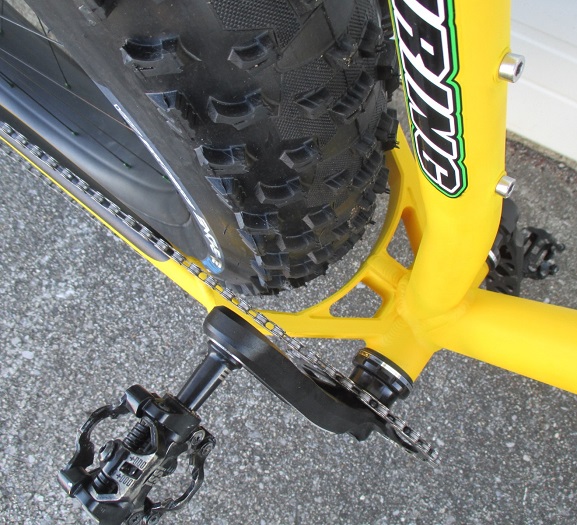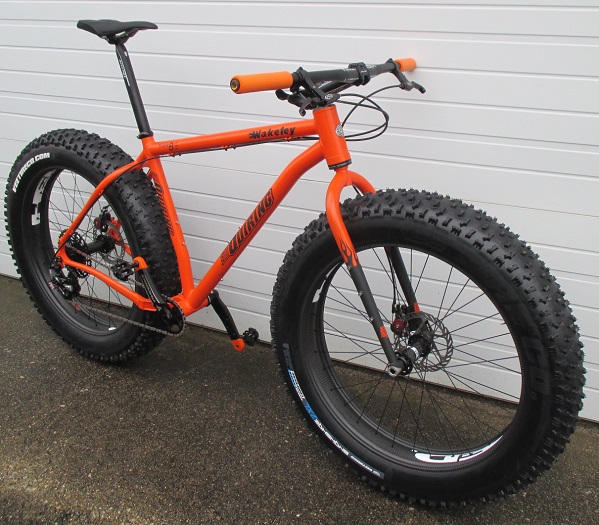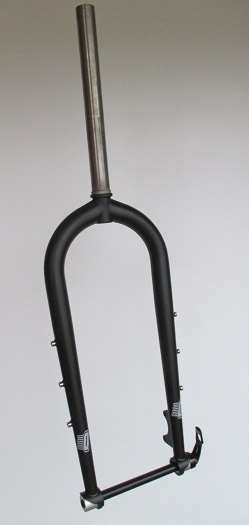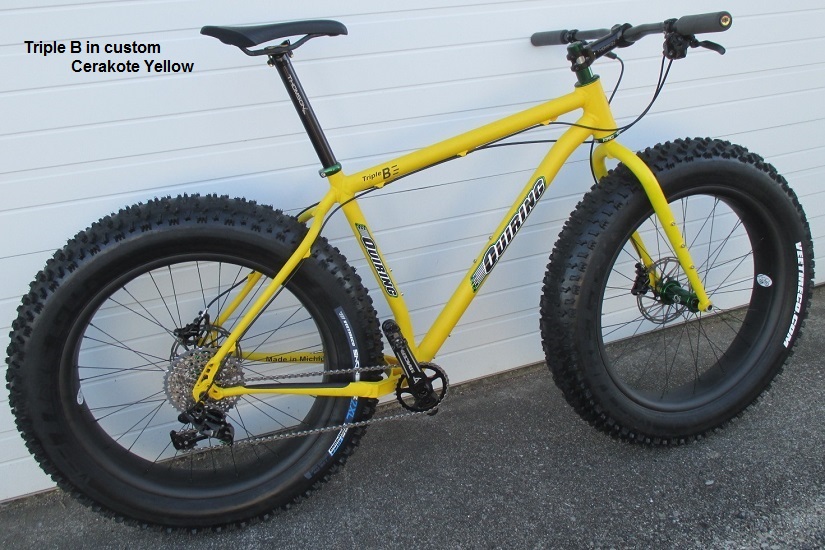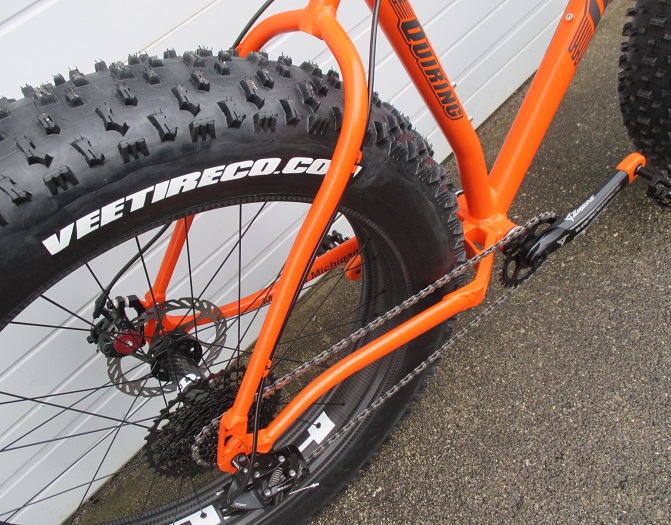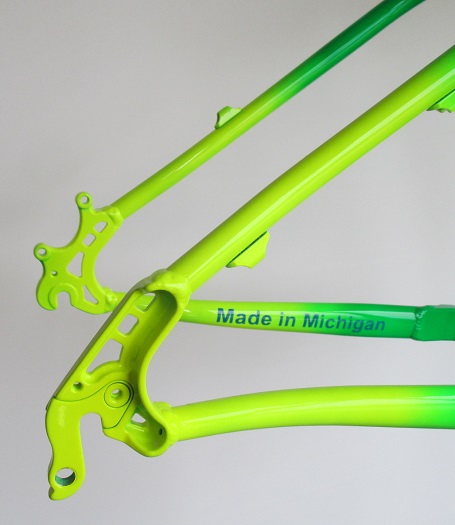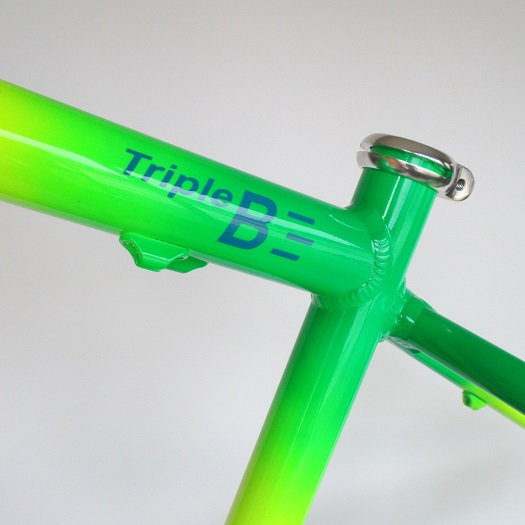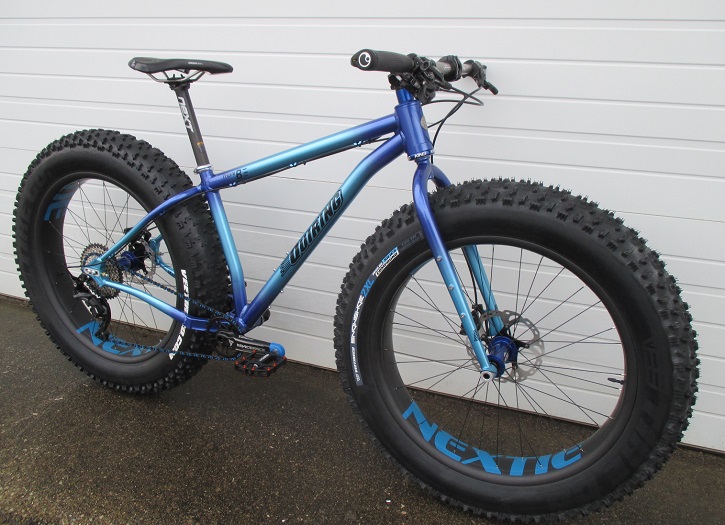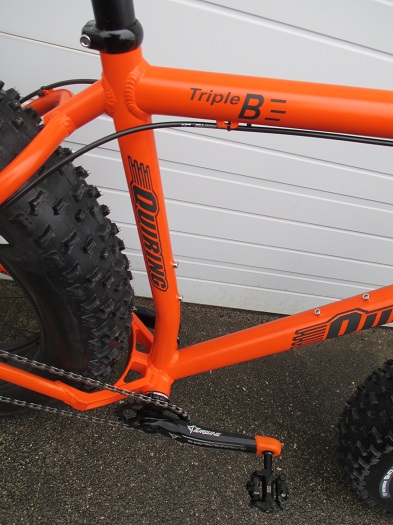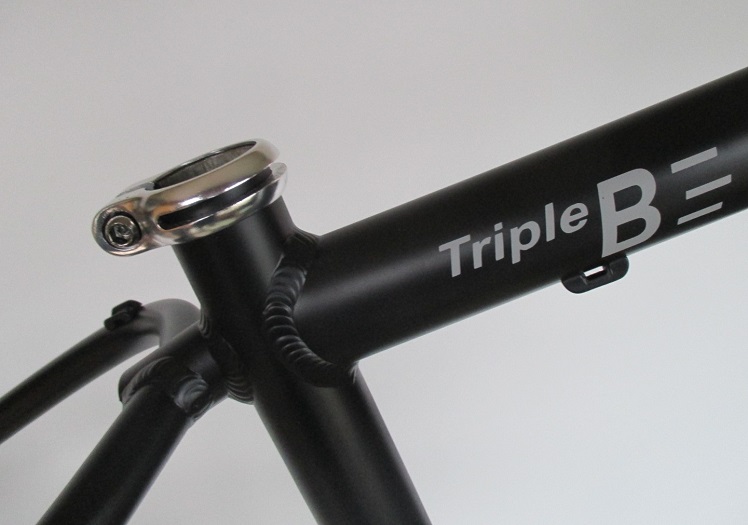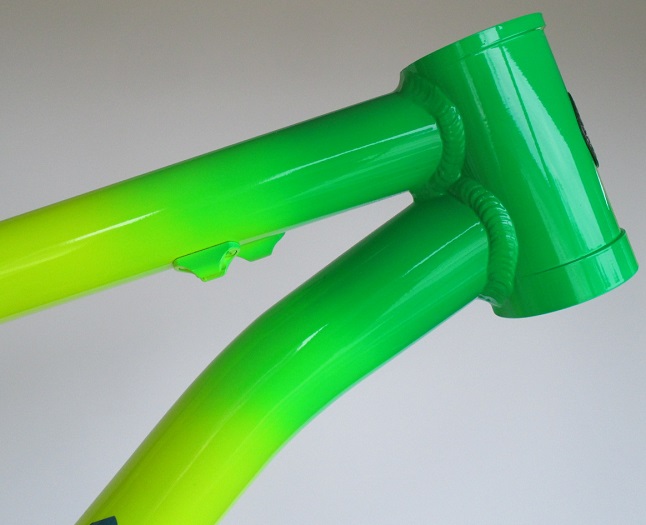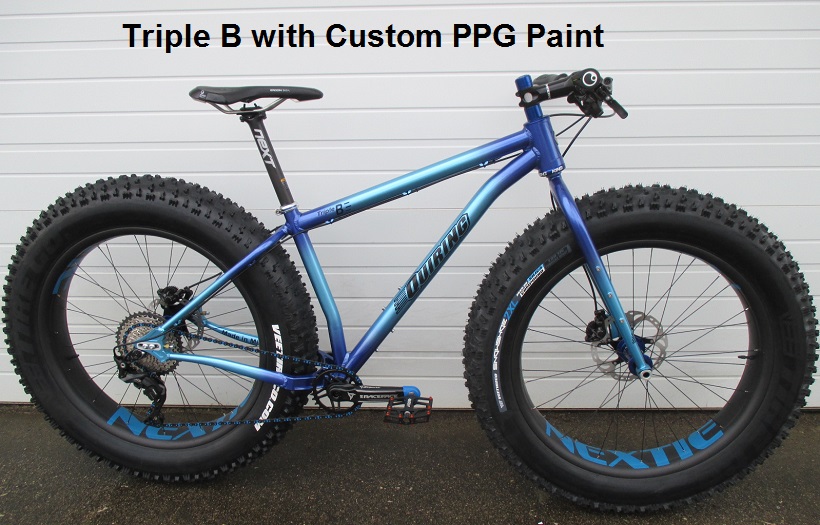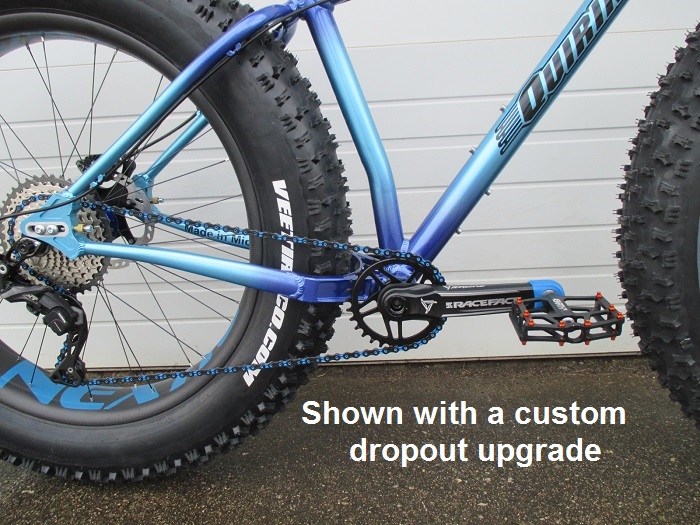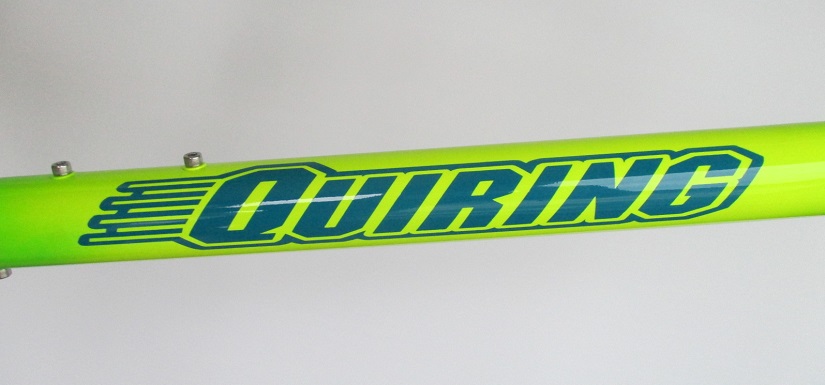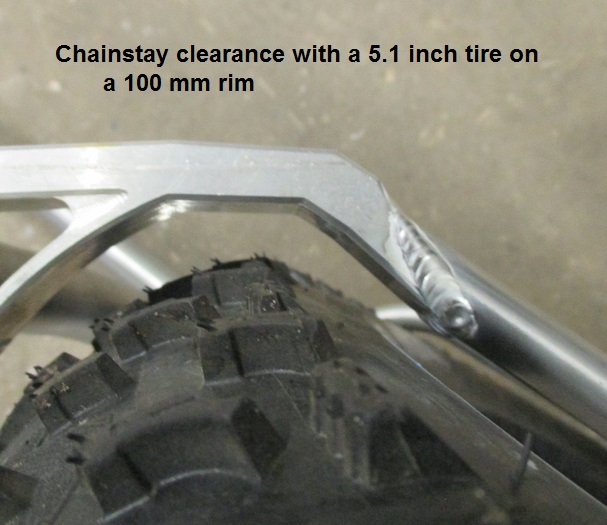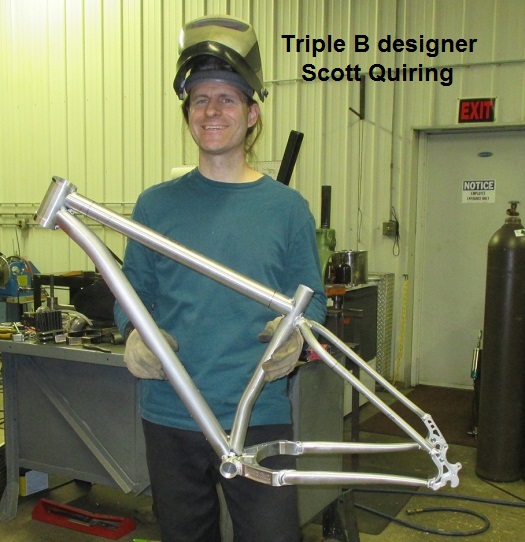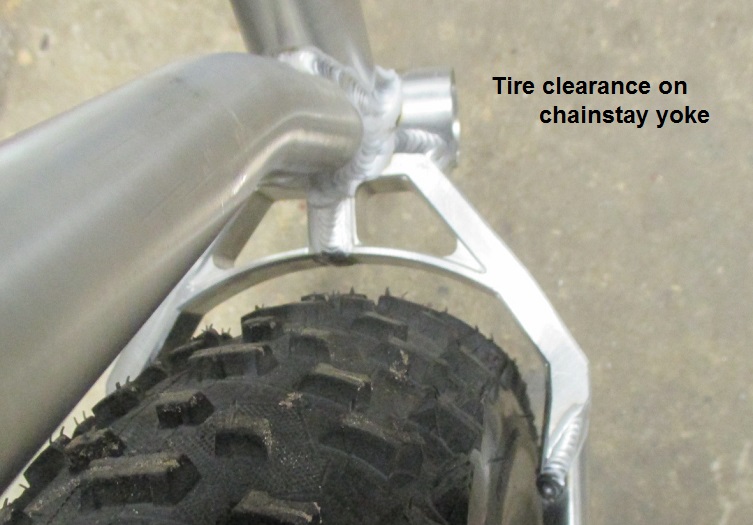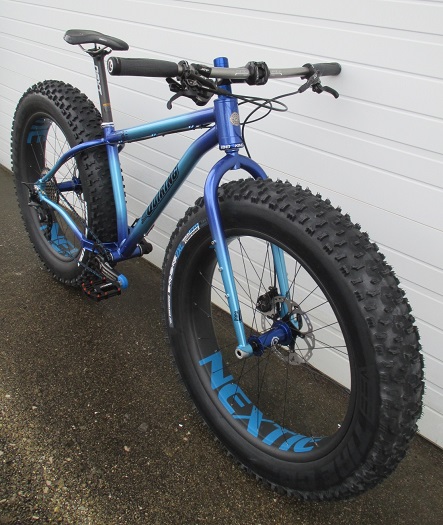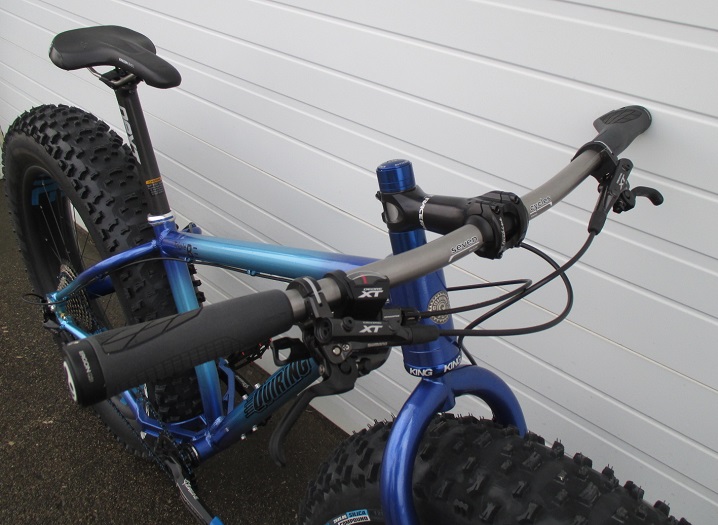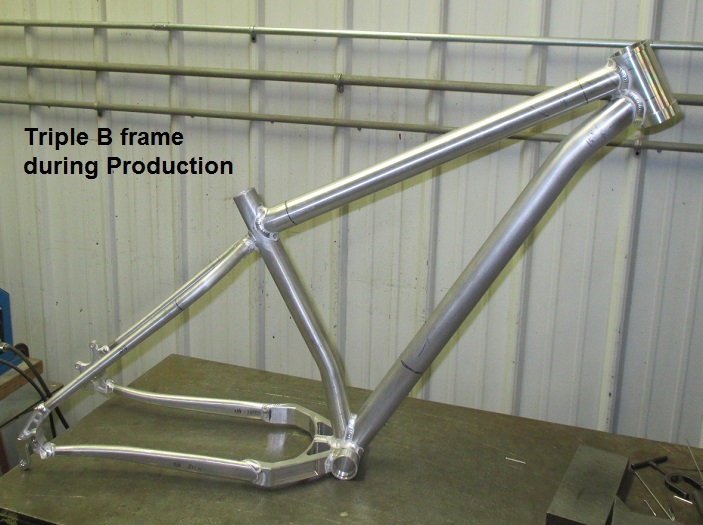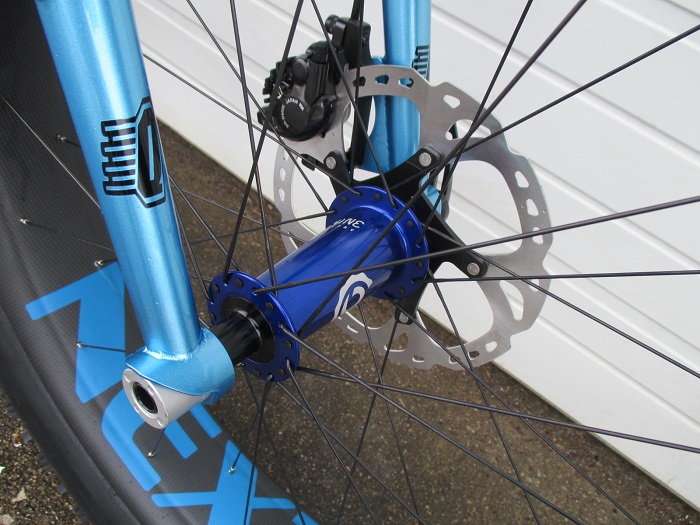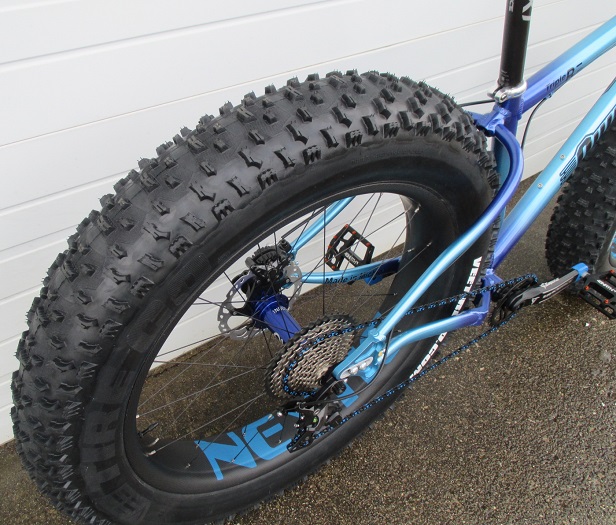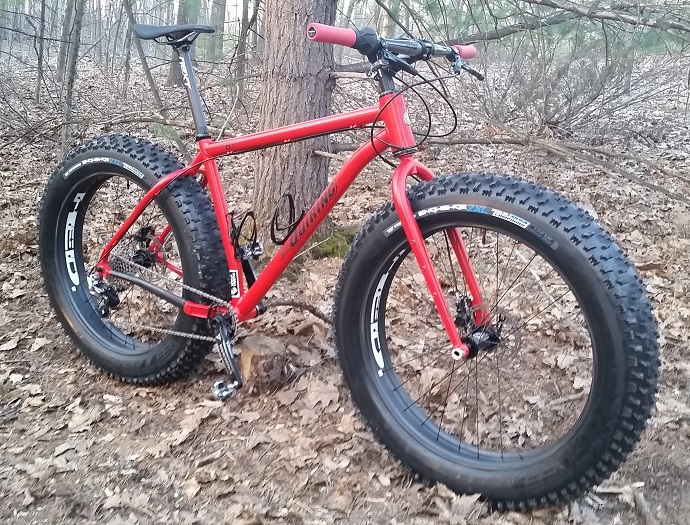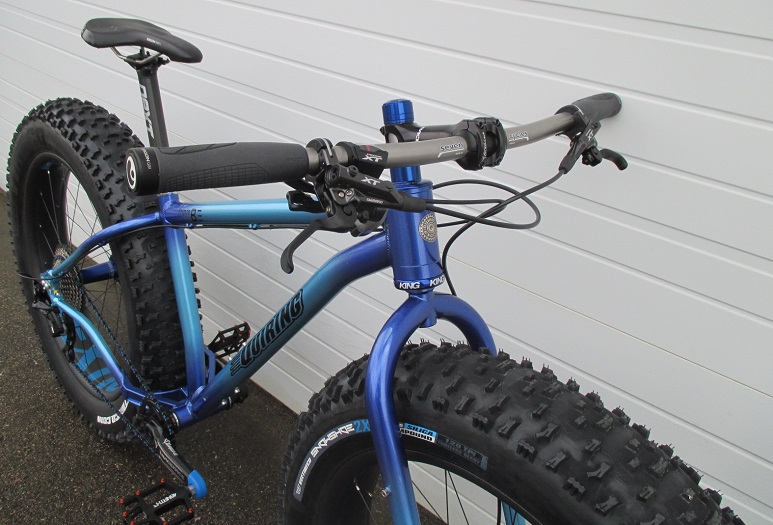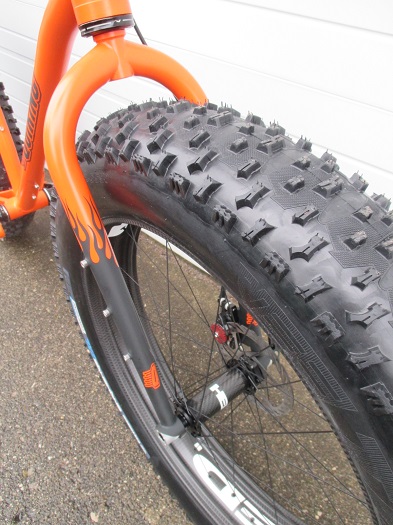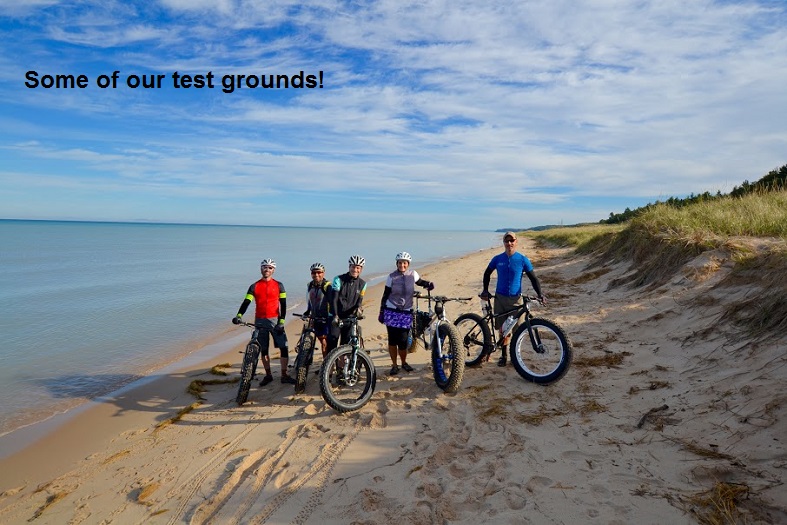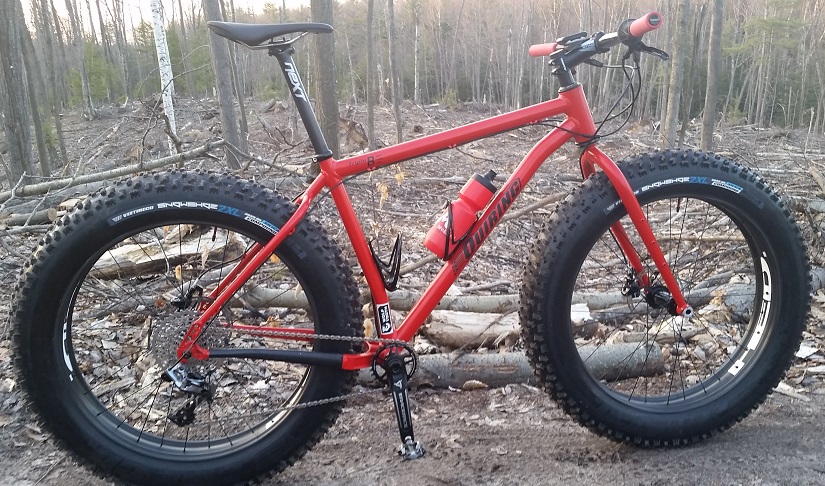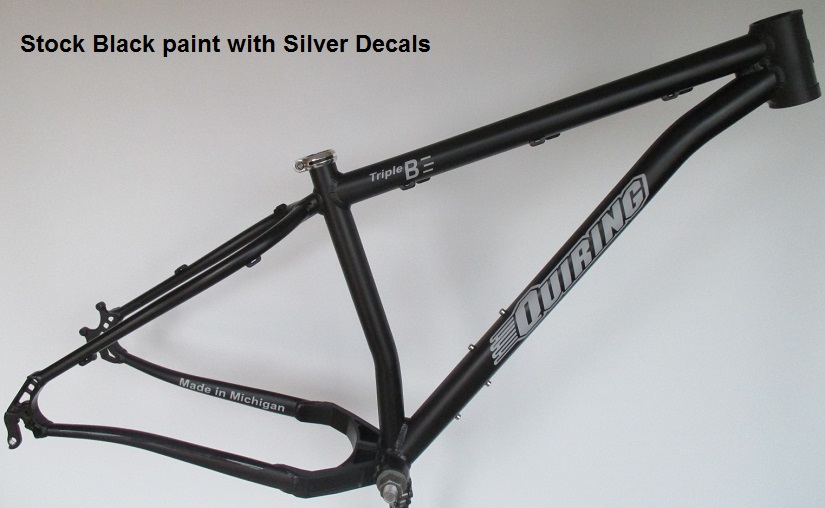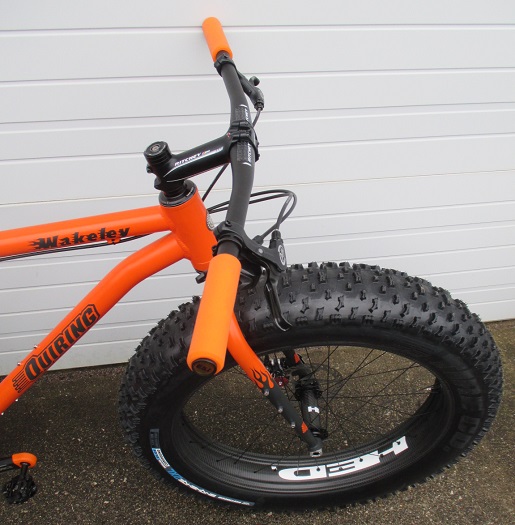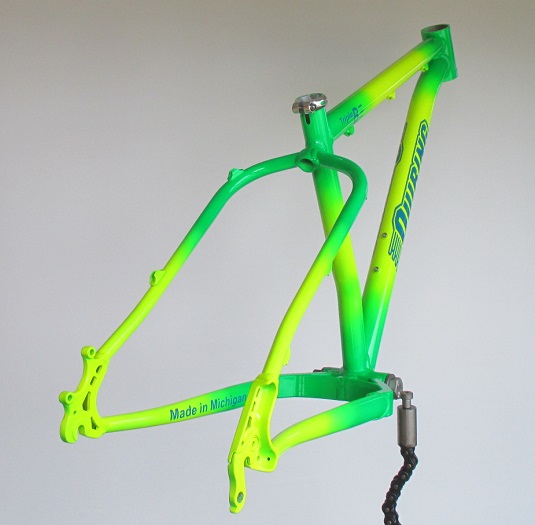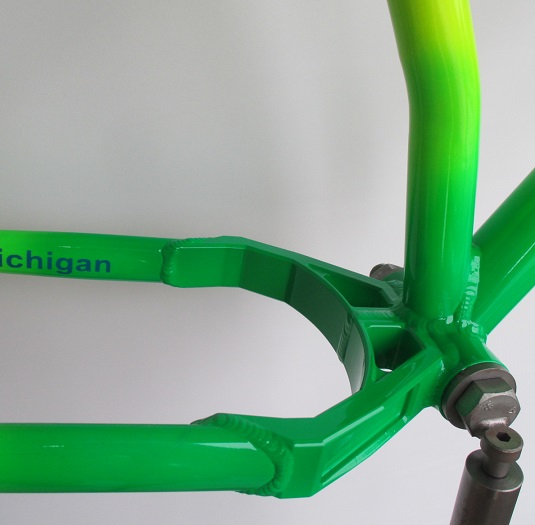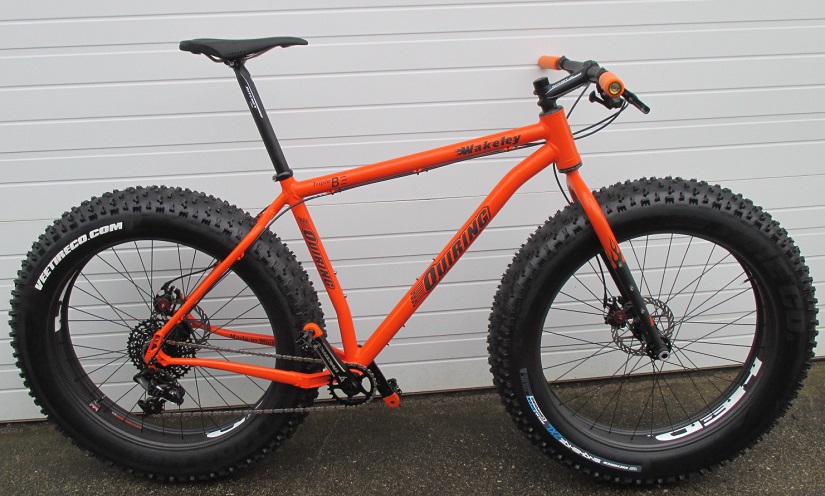 Triple B Fatbike Frame and Fork (26" x 5.1 tire and 100mm rim specific design)
Triple B Fatbike Frame and Fork------Proudly made in the Mitten State!
Northern Michigan is home to Quiring Cycles, which is where the creative minds brainstorm every day in order to come up with ways to integrate the latest and greatest components into their bike frames. The most recent idea started off with the exciting prospect of riding a fatbike featuring the biggest and widest claimed fatbike tire possible, the SnowShoe 2XL* from Vee Tire Co., which breaks the 5.1-inch (actual measurement) barrier on tire width.
Big, Bad, Bike!
What we discovered is that when the going gets tough and the conditions get too soft, nasty, loose and almost unrideable, with the improved tire traction and float of a bigger tire, the tough CAN get going with the Triple B and SnowShoe 2XL* tires!
What sets the Triple B apart from other fatbikes on the market?
This new SnowShoe 2XL* tire is so big that it simply doesn't fit on most of, if almost any, existing frames we know about---until now! The Triple B, we believe, is the first frame and fork designed to work together specifically with the SnowShoe 2XL* tire in mind!
(Please keep with the understanding though, while not ideal, it is possible that other 26" x 4.8 or 29" x 3 sized tires will work with the Triple B too.)
Why such a big tire?
Our drive to build the Triple B comes from the desire to ride through the softest snow conditions on blistery winter northern Michigan days and, likewise, the loose sand conditions of our bountiful beaches found along Michigan's Great Lakes. Let's face it, in the past with lesser-sized tires, we have found that in certain soft conditions skinnier fatbike tires were inadequate. Nevertheless, not beholden to being used in one region alone, due to the larger tire volume of the SnowShoe 2XL*, the Triple B will open up ride opportunities once thought not possible.
Maximum Traction and Float
What better way to kick off the introduction of what we think will be a great 5.1" tire than to combine it with solid craftsmanship and proven fatbike geometry, which will be a great riding and functional fatbike design in this Triple B frameset.
Triple B Frame and Fork Details:
26" x 5.1 and 100mm rim sizes specific, for the softest of trail conditions and maximum traction and float on the face of this Earth.
Lightweight 7005-T6 butted aluminum alloy frame. Fork is made from lightweight 4130 steel True Temper tubing.
Curved seattube to allow for shorter chainstays, which results in improved rear tire traction and a more playful bike.
Proprietary CNC machined from billet chainstay yoke for stiffness and maximum tire clearance.
One-by drivetrain set-up specific allowing you to leave behind the extra clutter of a front derailleur.
Proven fatbike geometry based on years of manufacturing fatbike experience and testing them.
100% machined, TIG welded, and painted in the U.S.A. by Scott Quiring and crew at Quiring Cycles, LLC World Headquarters located in Free Soil, Michigan, U.S.A., which has a history of building high-end frames for almost two decades.
Standard finish is durable Cerakote ** Ceramic Mil-Tec paint coating resists the elements and chipping. Stock color is graphite black with silver logo. Custom paint upgrade available at extra cost.
Stock Frame Price: $1175, Stock Fork Price $295.
Available in three stock sizes: Medium, Large, and XL.
Complete build kits available upon request (please see tab above for stock build spec and pricing).
Whether you are just getting into fatbiking or you are a sworn fat tire aficionado, if you want a bike with the widest tires, the most float and the biggest traction contact patch, look no further than to the Triple B using the SnowShoe 2XL* tires. With the possibility of 5.1-inch tires, the made in the U.S.A. Triple B has the quality of handcraftsmanship combined with no holds barred fatbike design will allow you to finish strong in the softest of trail conditions.
About the Cerakote** Finish
Cerakote** is a revolutionary made in U.S.A. coating which is a ceramic nano type paint that is baked onto the Triple B frameset. Cerakote** sets the highest standards in being resistant to chipping, scratches, corrosion, and abrasions (which we think would be a nice feature if you use bike bags or are hard on your paint jobs). It is so tough that Cerakote** is very popular for covering guns, and is used by military and civilians alike to protect and improve the function of their firearms. In addition, it is used to coat the internals of combustion engines and the outsides of exhaust systems. If it is tough enough to be used in these applications, then we believe it will be one high-powered weapon in the defense of the finish coating and preserving the look of your Triple B fatbike.
Call today at Ph. 231-464-5611 M-F 9am-5pm EST to order today!
Stock Frame Price: $1175, Stock Fork Price $295. Custom Paint upgrade: $350.
Complete Triple B Bike Build Starting at $3,495.
Please see the above tab buttons for the Triple B complete spec, bike build and geometry/sizing.
PLEASE NOTE: Forks are sold separate from frames
PRICES AND SPEC ARE SUBJECT TO CHANGE AT ANY TIME
SALES TAX:Please note there is a 6% tax on all sales to residents in the State of Michigan.
*" SnowShoe 2XL" is a registered trademark and copyright of Vee Tire Co. ** "Cerakote" is a registered trademark of NIC Industries, Inc.